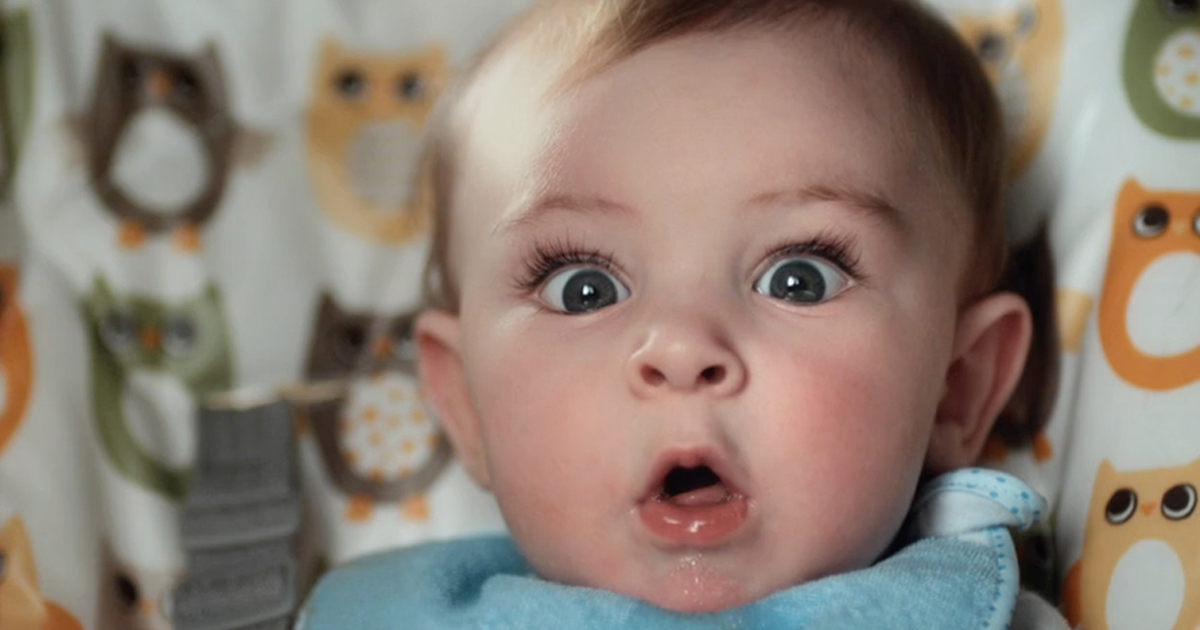 Quand les bébés font caca, ils ont de sacrées têtes…
Cette géniale publicité de Pampers (Procter & Gamble) capture en HD et en slowmotion les visages innocents de bébés en train de faire « la grosse commission ». Le genre d'expressions que ceux qui se sont déjà occupé de bébés reconnaîtront sans aucun doute…
Ce nouveau film publicitaire du groupe Procter & Gamble met en scène 10 bébés pendant 75 secondes : une belle création de l'agence Saatchi & Saatchi London, bien servie par la musique « Intro To Also Sprach Zarathustra » du Slovak Philharmonic Orchestra, utilisée dans le film de Stanley Kubrick « 2001 : L'Odyssée de l'Espace ».
Pour le magazine Fast Company :« On n'a déjà vu ce type de publicité en slowmotion auparavant, mais rarement avec autant de panache ! Heureusement, la technologie ne nous permet pas encore d'avoir les odeurs à domicile… »
Intitulé « Pooface », ce nouveau spot fait bien évidemment la promotion des couches Pampers, avec cette accroche finale maligne : « Don't fear the mess! ». Et elle a déjà raflé un Lion d'Argent ainsi qu'un Lion de Bronze en catégorie Film Craft aux Cannes Lions 2015.
Crédits
Agence : Saatchi & Saatchi London
Annonceur : Pampers
Directeur de création : Kate Stanners
Créatifs : Ben Mills, Matt Butterfield
Producteur : Anne O'Neill
Réalisateur : Olly Blackburn
Production : Great Guns
Producteurs exécutifs: Sheridan Thomas, Laura Gregory
Producteur : Tim Francis
Directeur de la photographie : Nanu Segal
Production du design : Marie Lana
Editeur : Andy Philips
Post production : Rushes
Retouche : Simone Grattarola
Sortie : 01.07.2015