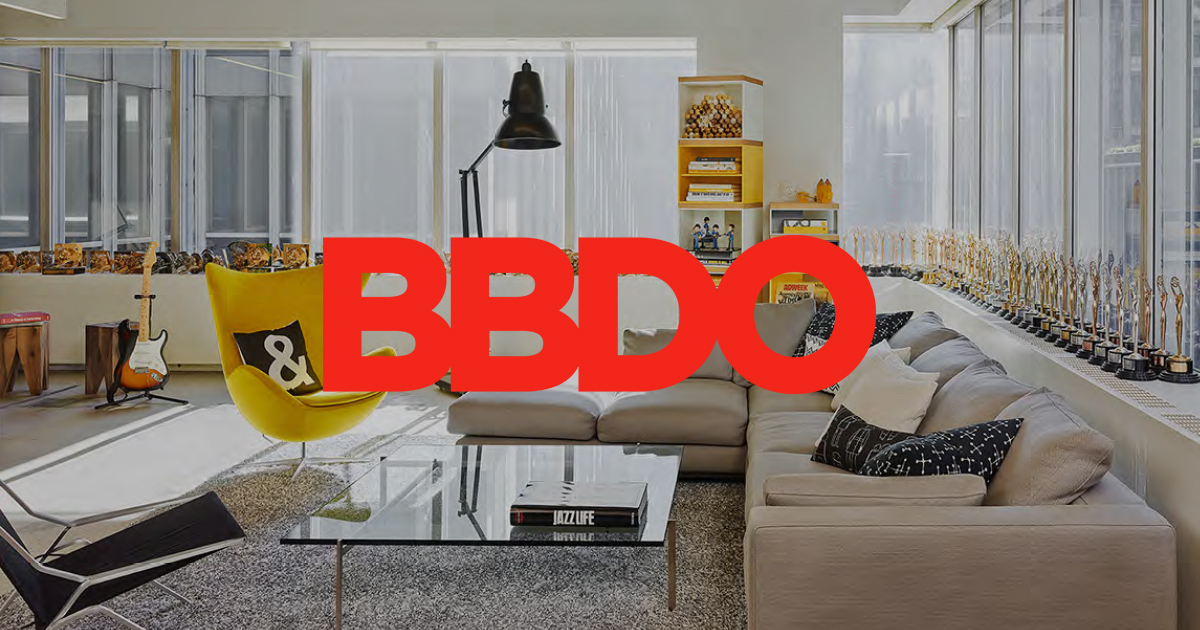 Entrez dans les coulisses de l'agence de publicité

la plus récompensée dans le monde en 2015.
Le Gunn Report 2015 vient de consacrer l'agence BBDO New York comme étant l'Agence de Publicité de l'Année 2015 en cumulant les palmarès de 40 festivals publicitaires à travers le monde. Elle fait partie du réseau BBDO Worldwide, qui regroupe +15.000 collaborateurs, dans 289 agences et 81 pays.
Après les bureaux d'AKQA à Tokyo, de Fred & Farid à Shanghai ou encore de Wieden + Kennedy à Portland, LLLLITL vous ouvre aujourd'hui les portes de BBDO à New York : découvrez dans quelles conditions sont pensées quelques unes des meilleures campagnes publicitaires de la planète, en plein coeur de Manhattan.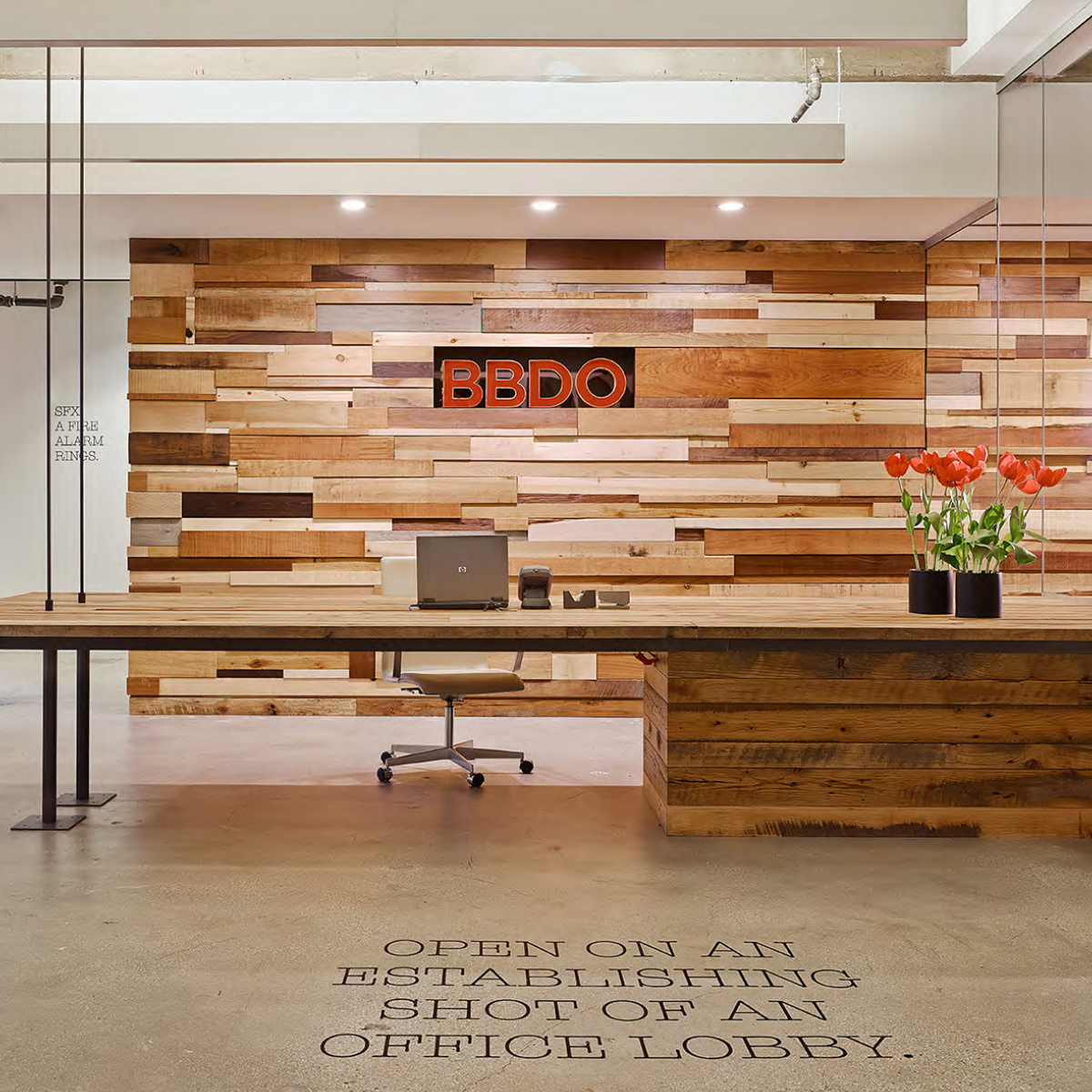 Une belle adresse
Situés sur « The Avenue of the Americas », le siège mondial du réseau BBDO et l'agence BBDO New York sont à quelques pas de Time Square et de Central Park, non loin de la célèbre « Madison Avenue » où l'on retrouve les « HQ » d'autres grands réseaux du même groupe Omnicom : DDB et TBWA\.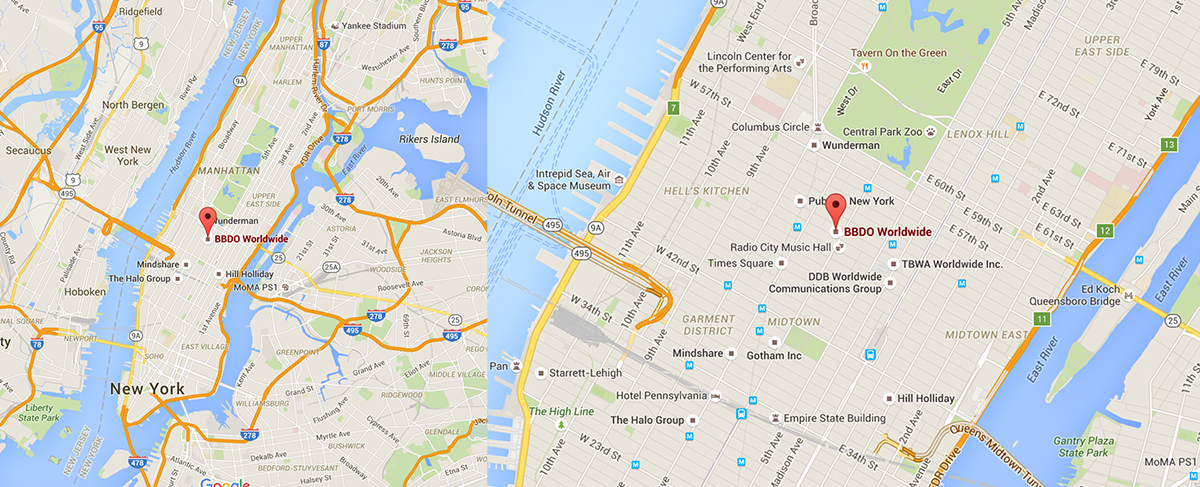 « In 1891, a small agency named Batten Company opened in a single room on Park Row in New York City. In subsequent years, it thrived, and in 1928, merged with Barton, Durstine and Osborn. Thus, BBDO was born. »
Des bureaux au design pointu
Accueil, open spaces, salles de réunion… La décoration de chaque partie de l'agence n'a pas été laissée au hasard : on retrouve partout ce look industriel, mélange de bois et de béton, entre design moderne et meubles soigneusement chinés. Plutôt chaleureux et confortable comme cadre de travail.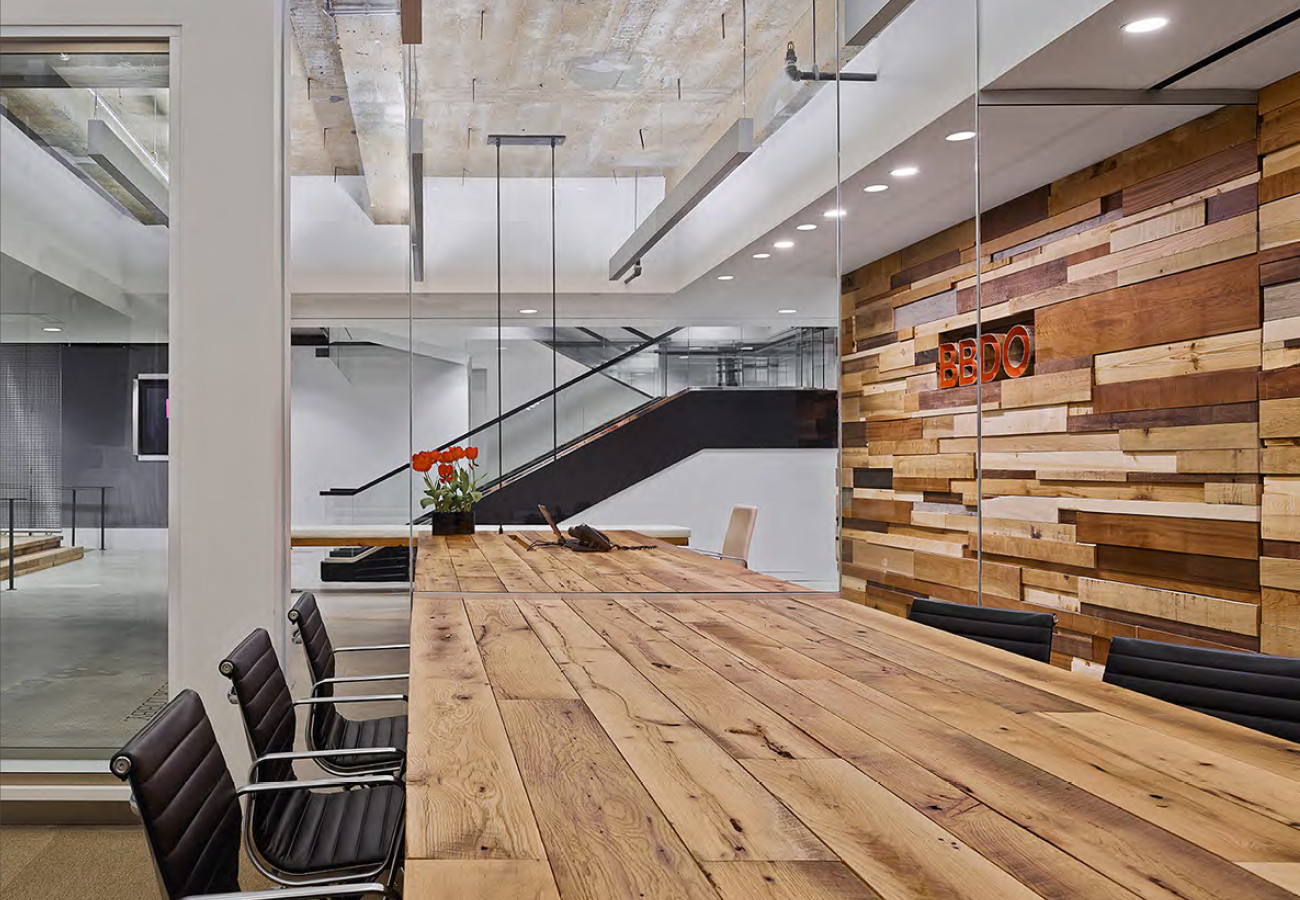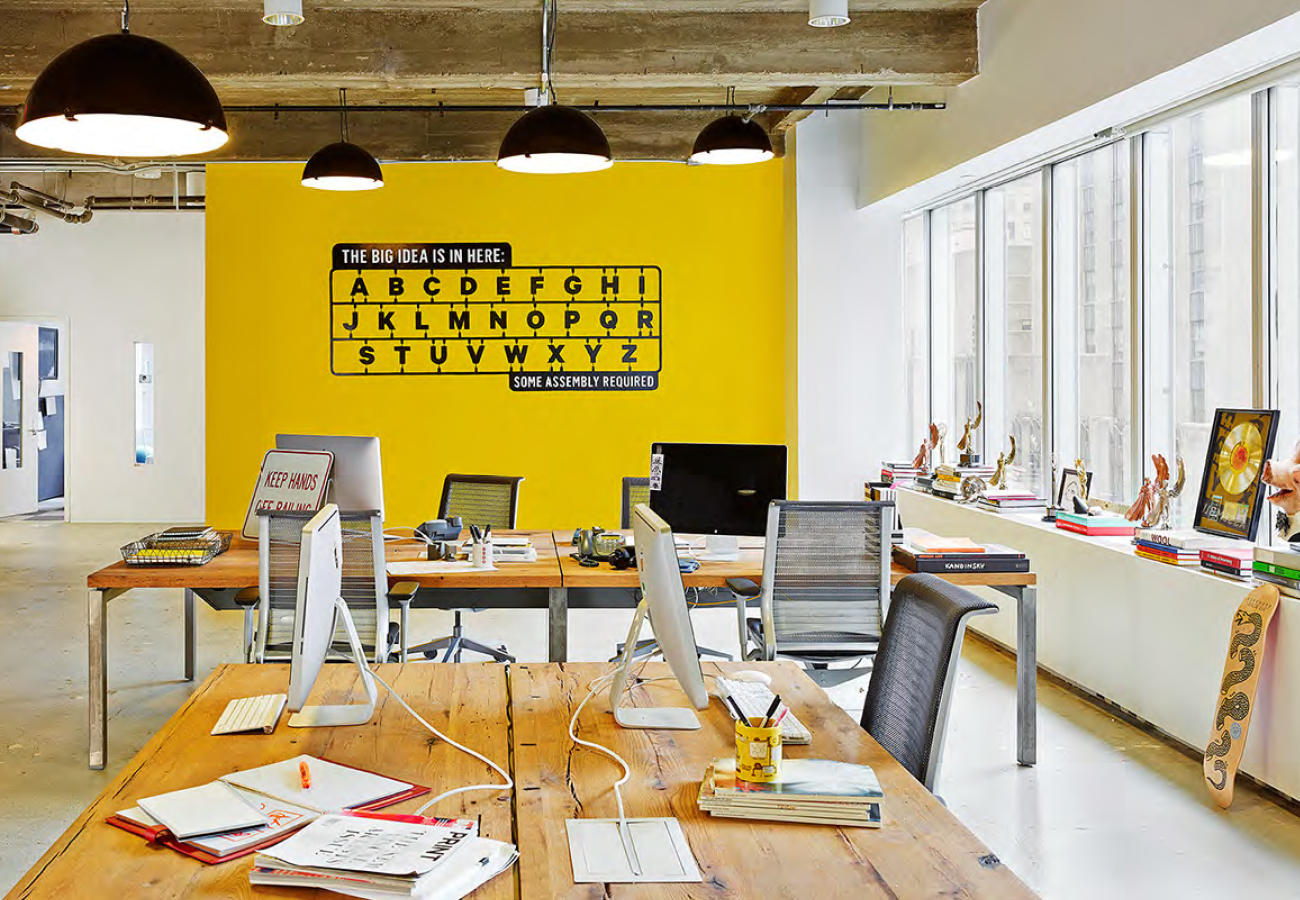 « The big idea is in here. Some assembly required. »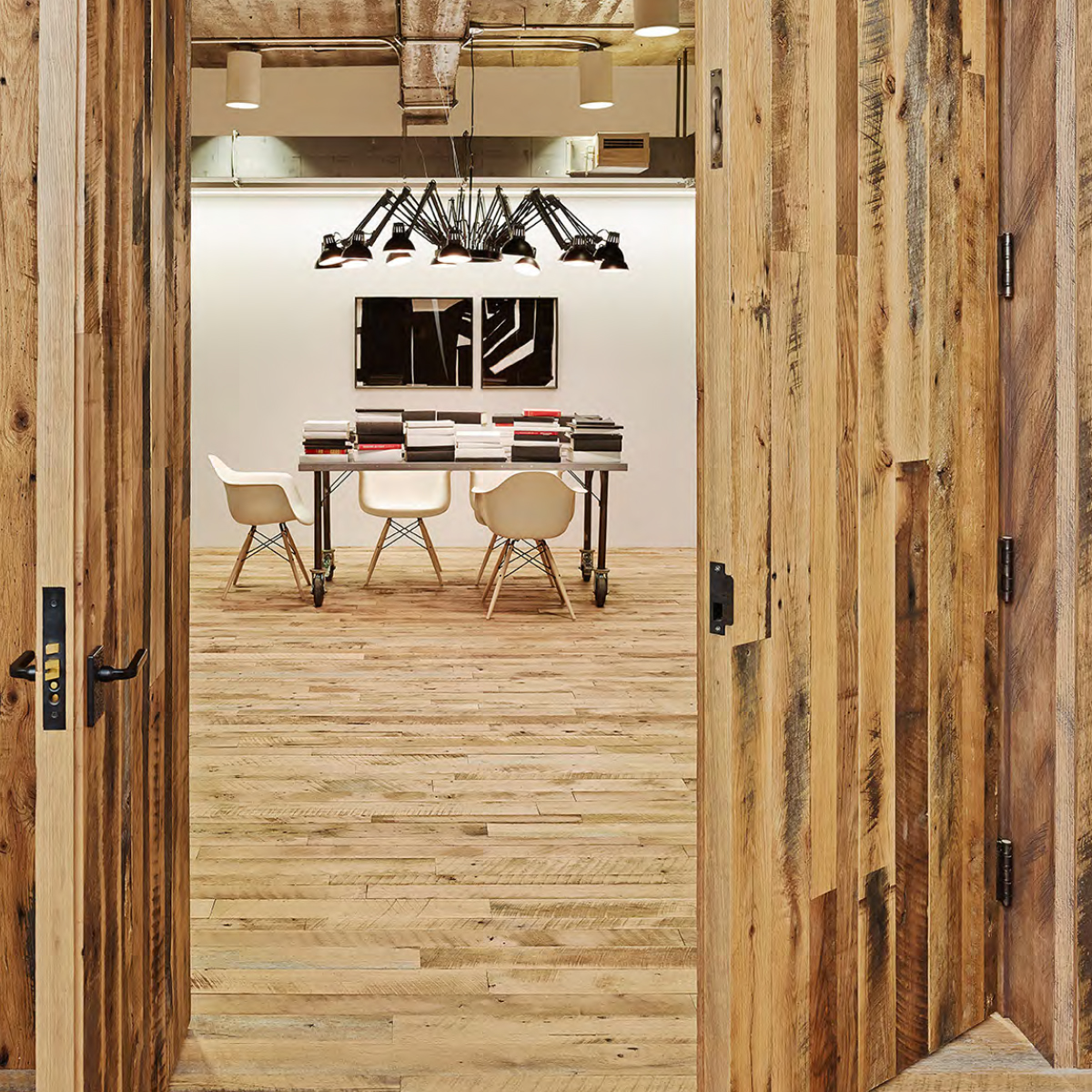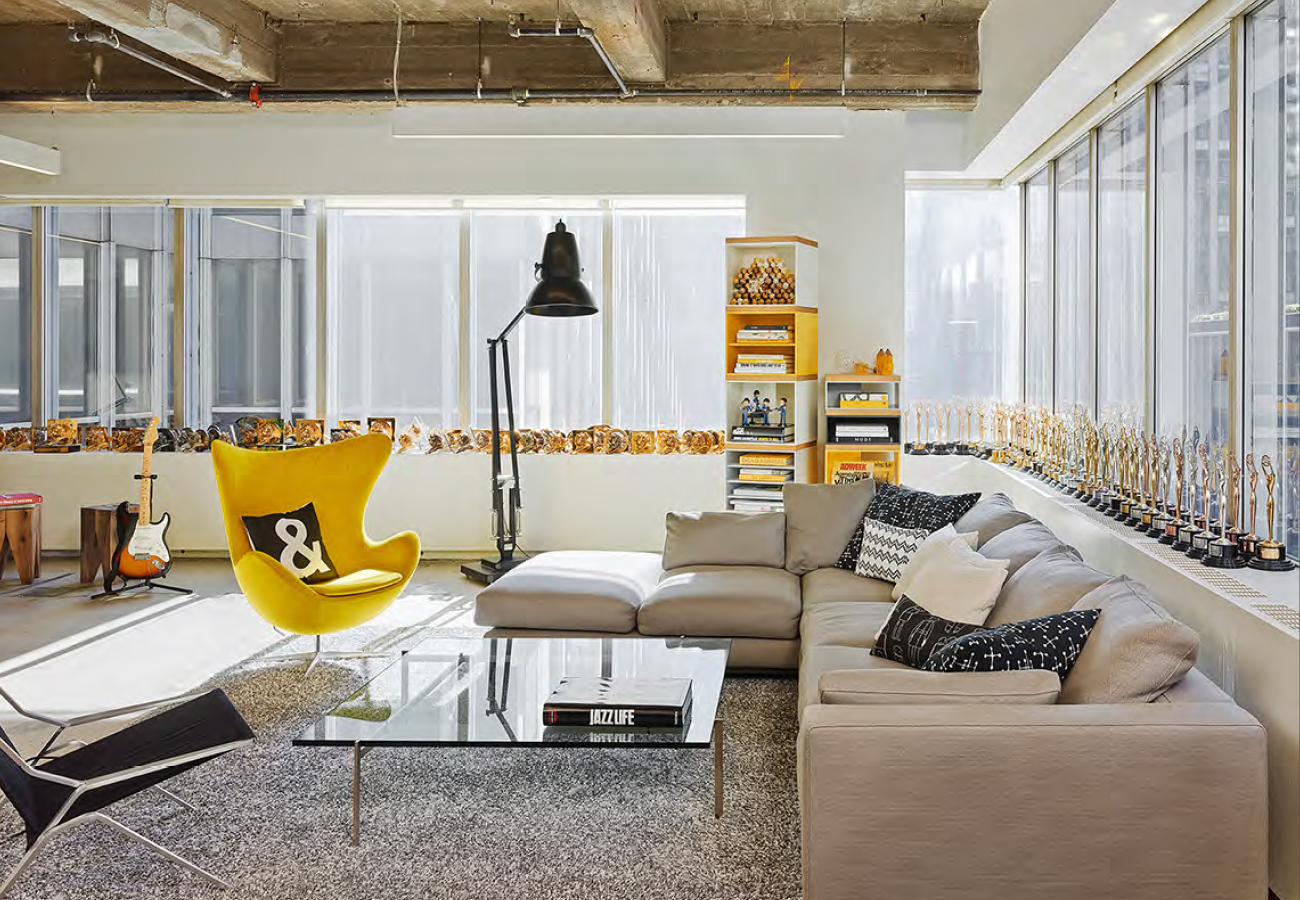 Le bureau d'un directeur de création, bien rempli.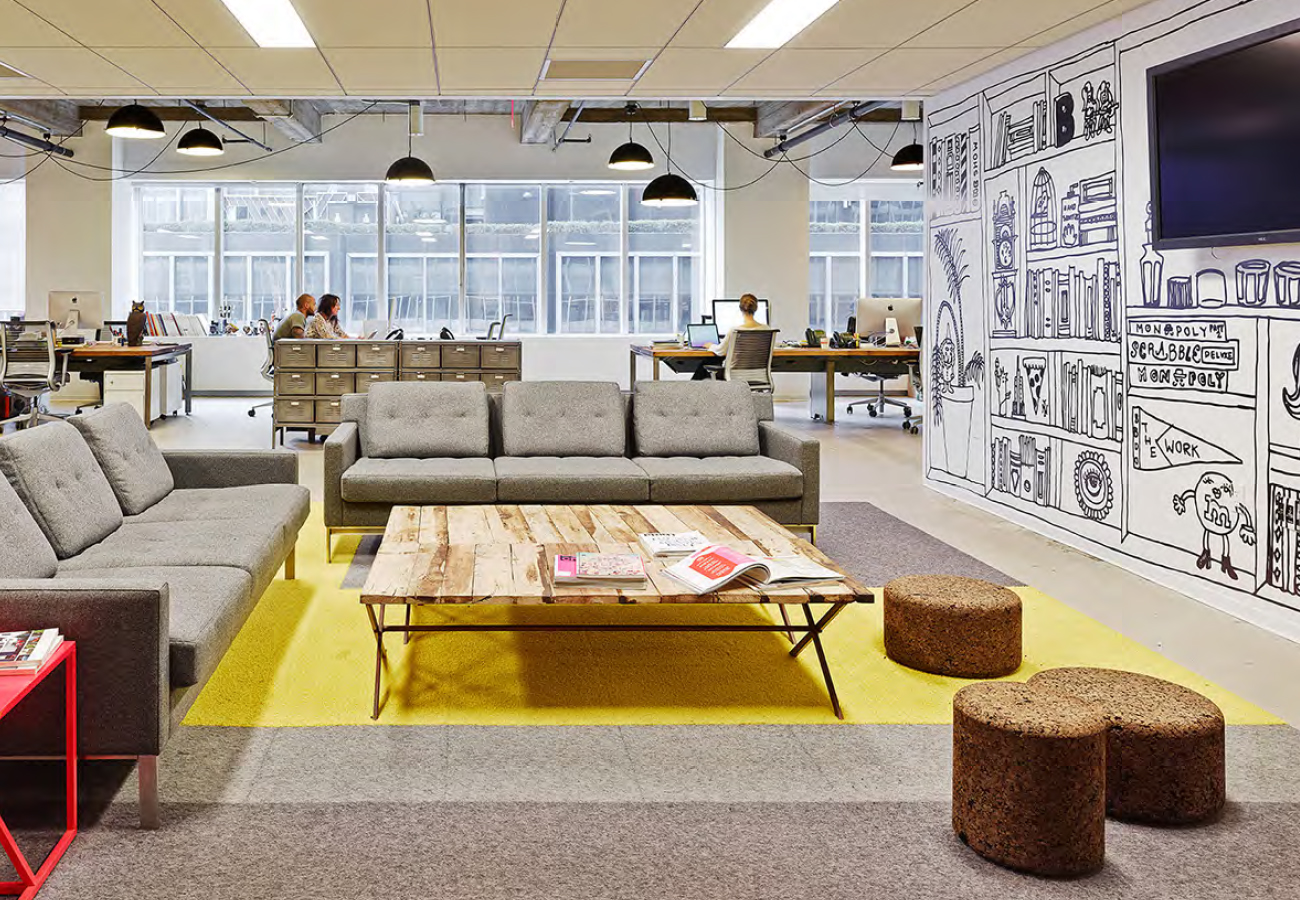 Un salon au milieu des bureaux.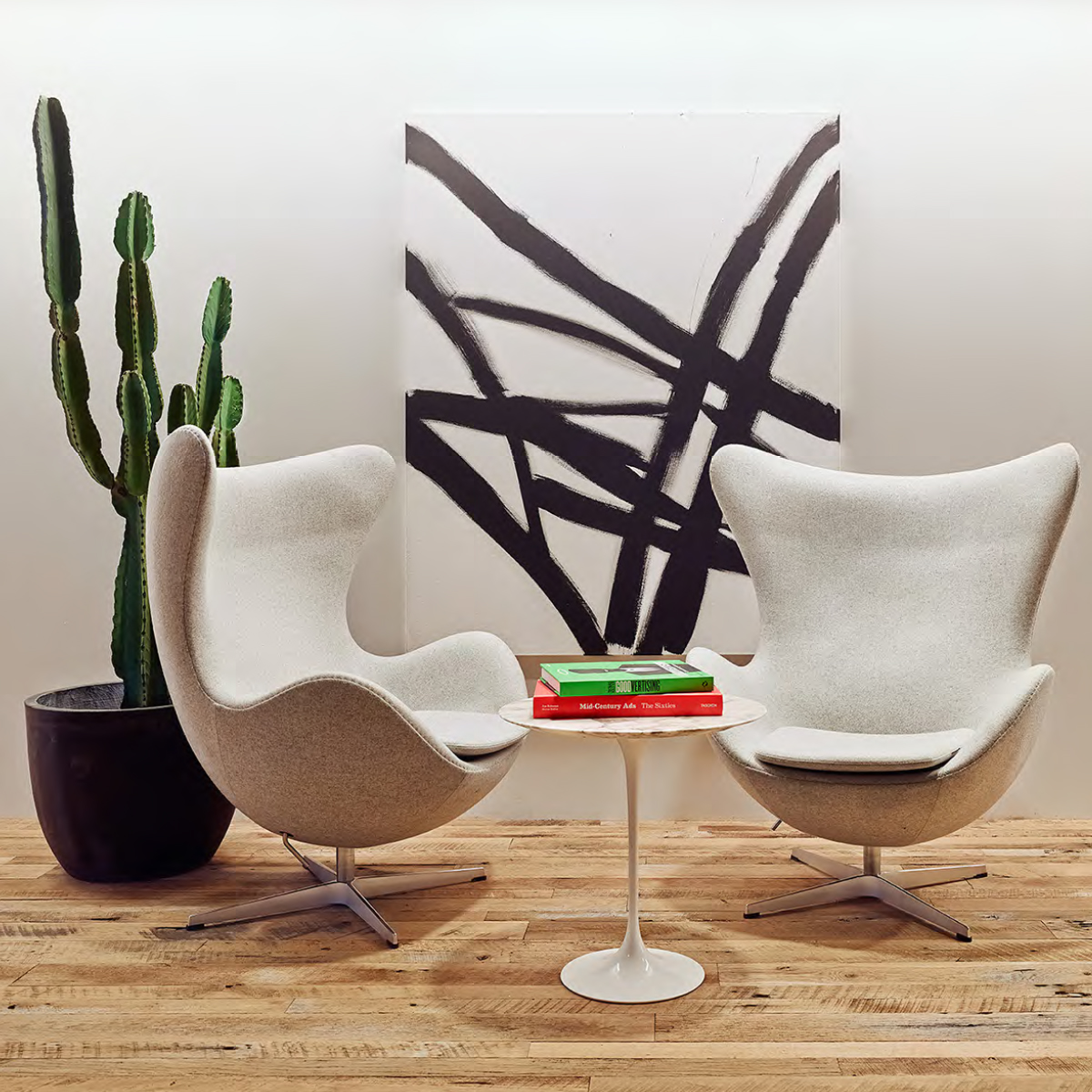 Des lieux de vies propices à la créativité
Au delà des bureaux, de nombreux espaces collectifs rythment la vie de l'agence : pour s'y poser quelques heures ou faire des brainstormings, ce sont des lieux clés dans la réflexion créative de l'agence. BBDO New York l'a bien compris, c'est le travail d'équipe et l'alchimie entre les talents qui forge les grandes idées publicitaires de demain.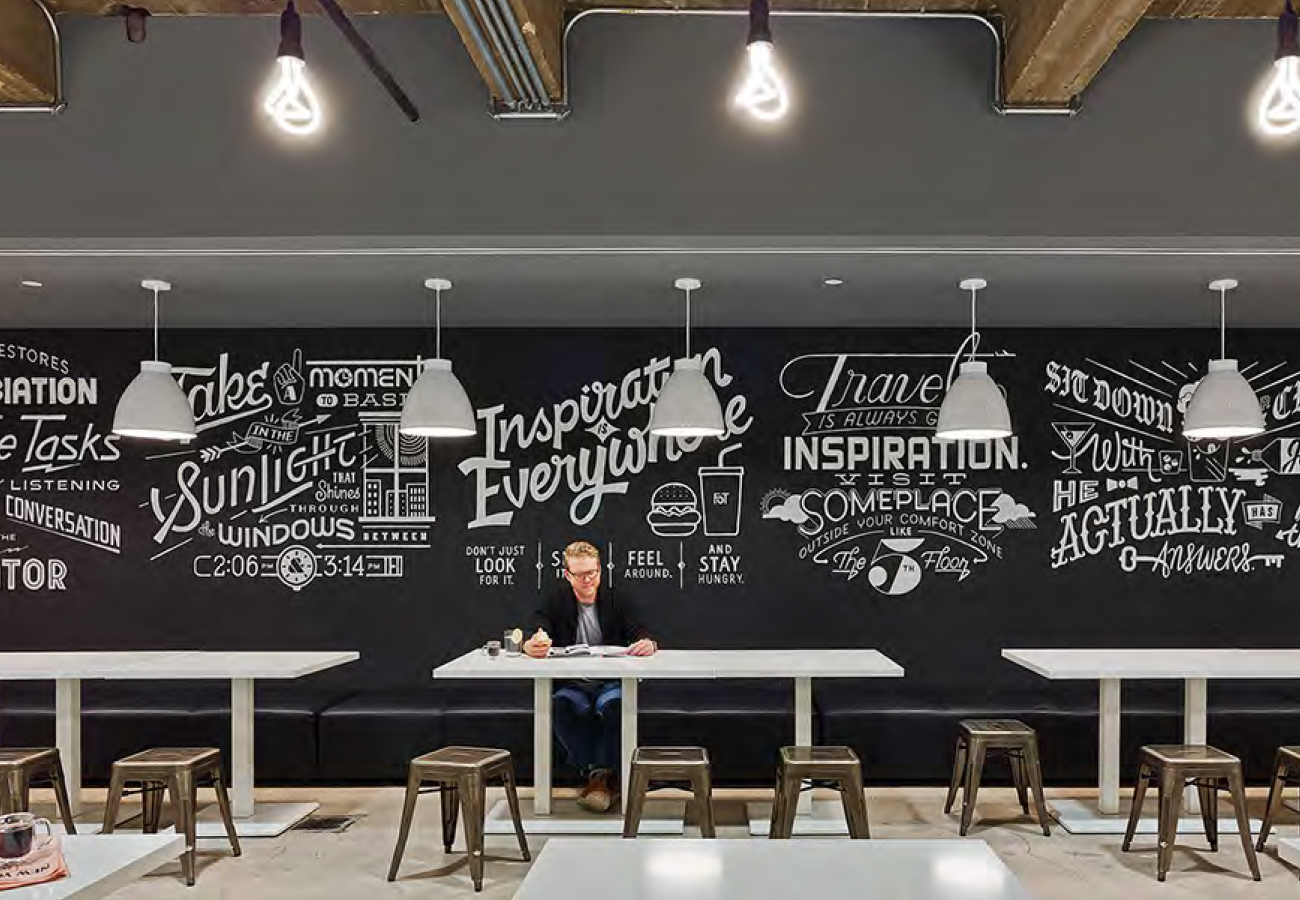 Sur les murs de l'agence on peut d'ailleurs lire quelques belles phrases en typographies, dédiées à la quête de l'idée : « Inspiration is everything. Don't just look for it. Feel around. And stay hungry. » « Travel is always great for inspiration. Visit someplace outside your comfort zone, like the 5th floor. »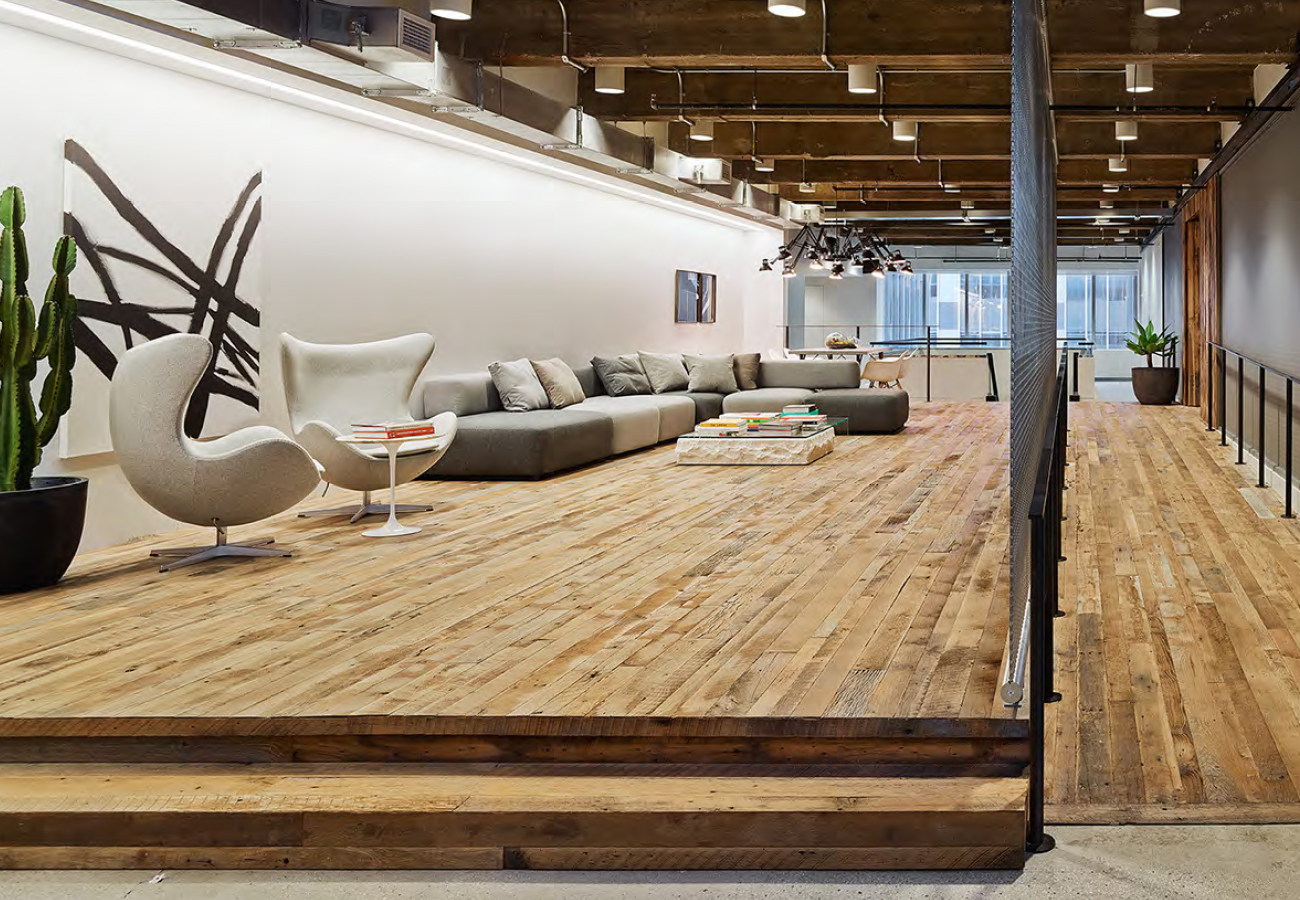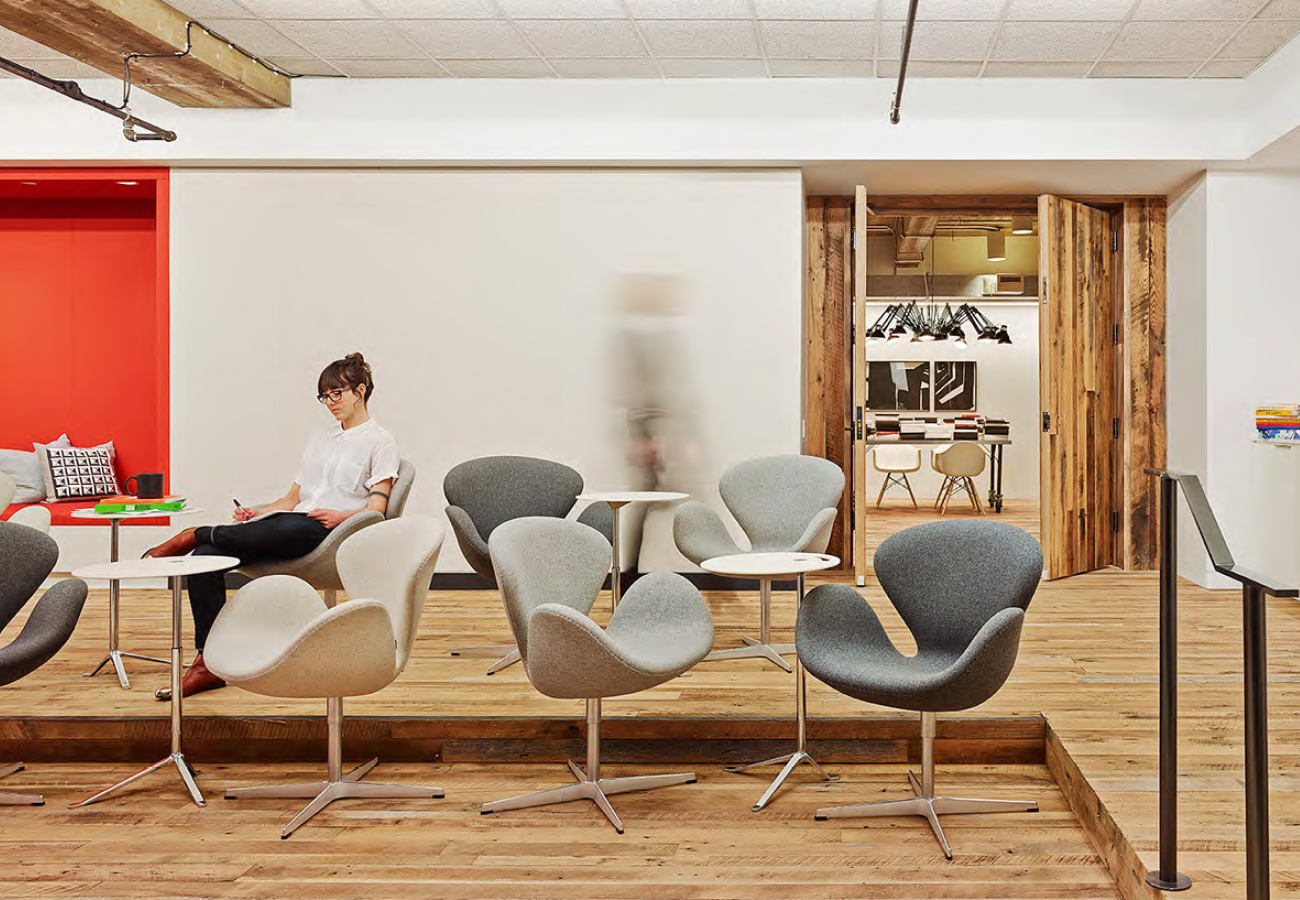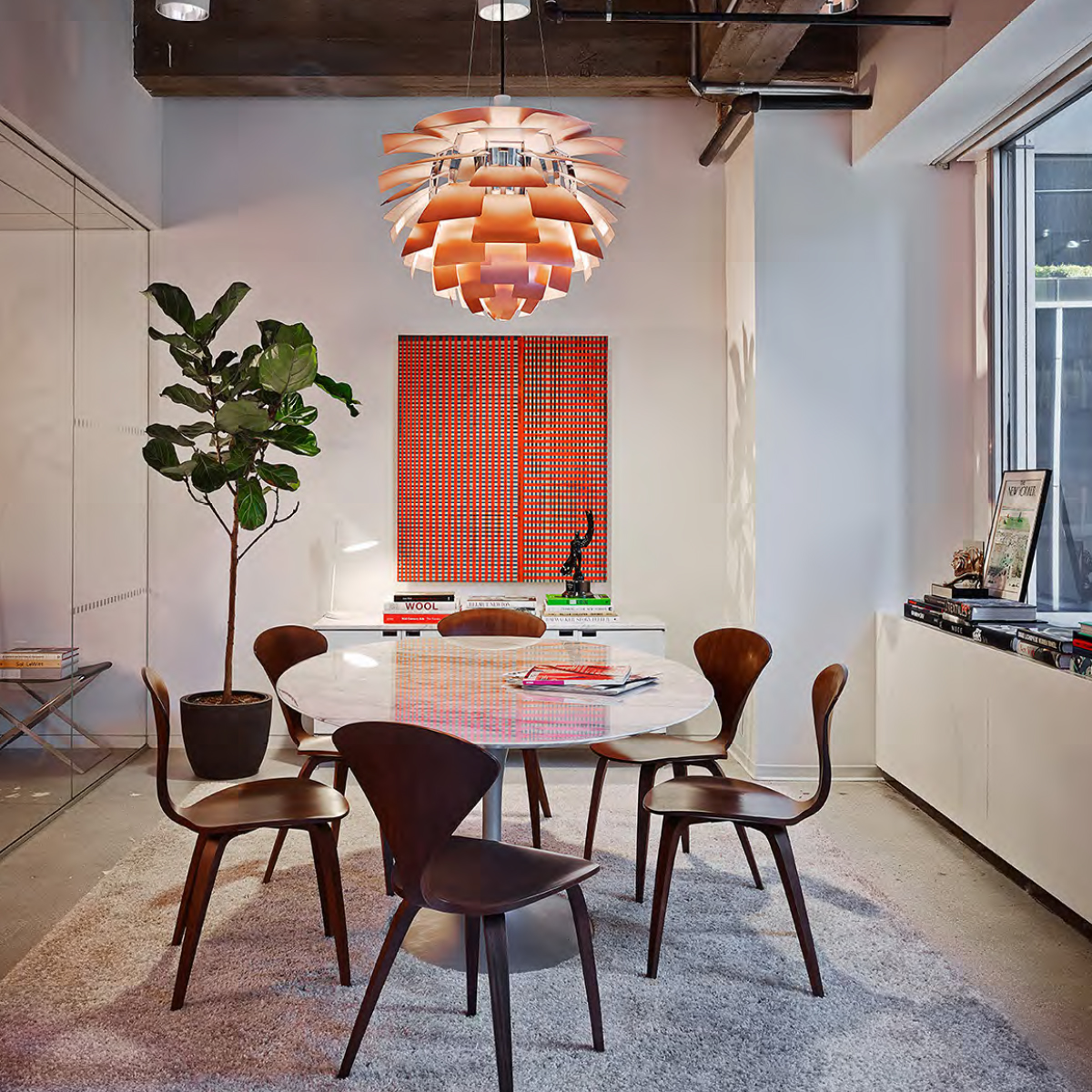 Une salle de réunion plutôt agréable n'est-ce pas ?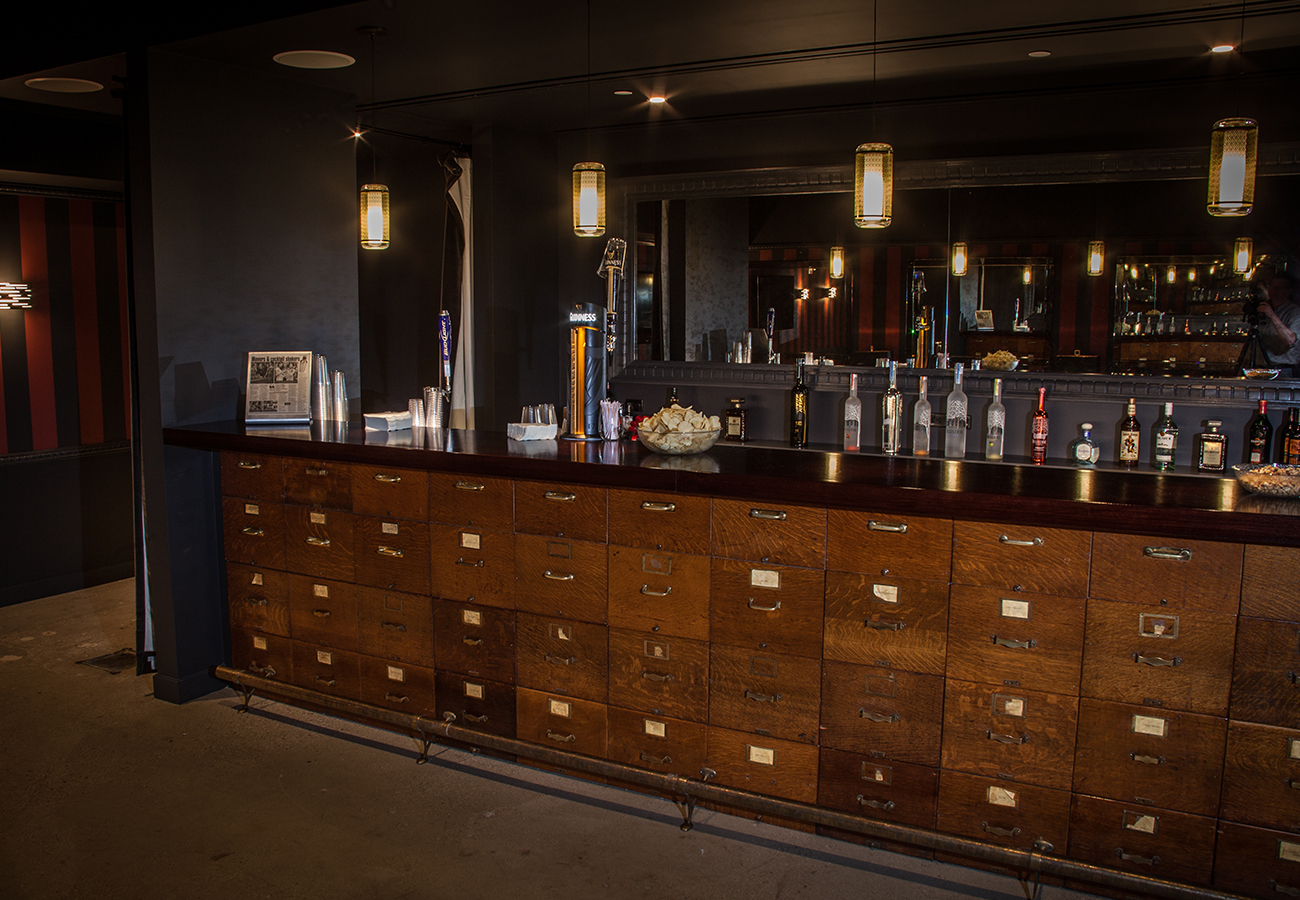 « Central Filing » : le vieux bar authentique de l'agence.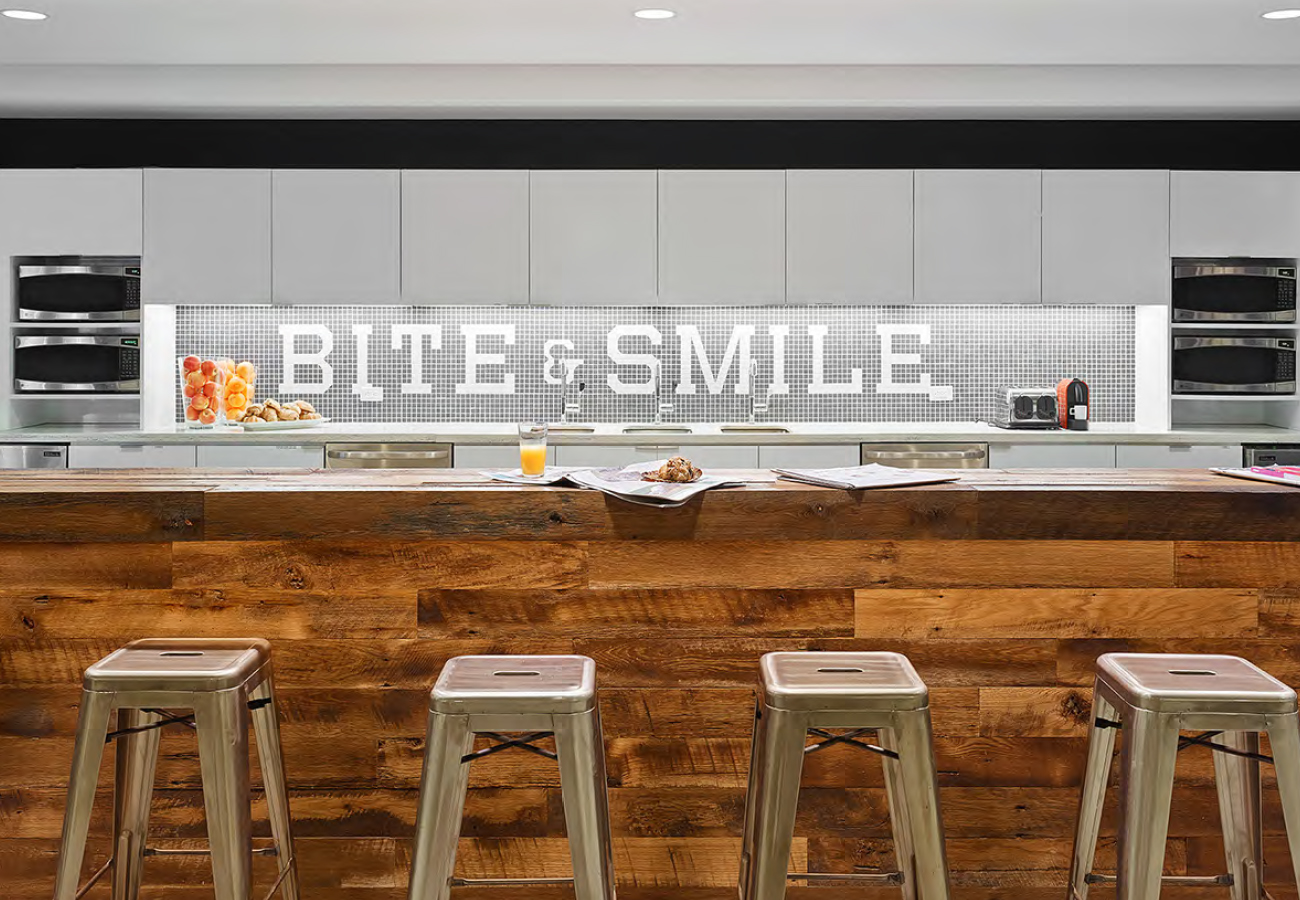 « Bite & Smile » : le café de l'agence pour le petit déjeuner.
Alors qu'en pensez-vous ? Vous aimeriez y travailler ?
Si vous aimez ces bureaux, partagez l'article !