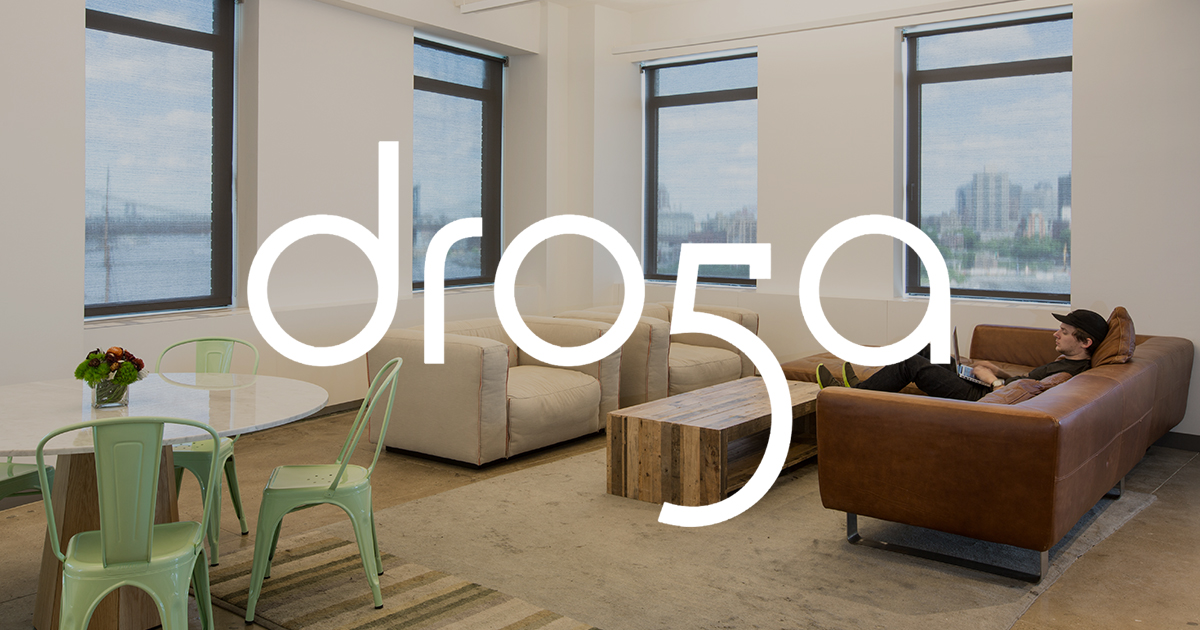 Visitez une des agences de publicité 

les plus convoitées de la planète.
Agence Indépendante de l'Année aux Cannes Lions 2015, Agence de l'Année au One Show 2015, Agence Indépendante la Plus Efficace de l'Année aux Effie Awards 2015 ou encore Agence de l'Année 2016 selon Ad Age… Pour sa 10ème année d'existence, l'indépendante Droga5 semble marcher sur l'eau et a de quoi faire saliver tant les publicitaires du monde entier, que les plus grands groupes de communication, qui rêvent de lui mettre le grappin dessus.
« Creatively Led. Strategically Driven. Digitally Native. Humanity Obsessed. »
De passage à New York, j'ai eu la chance de visiter l'une de ces agences dans lesquelles de talentueux communicants, de grands annonceurs et de belles idées se croisent. Découvrez en photos ci-dessous les bureaux de Droga5 New York !
L'agence est située sur Manhattan, dans cet immeuble clair et pyramidal au coeur du Financial District. Elle a une adresse assez explicite sur son emplacement : 120 Wall Street.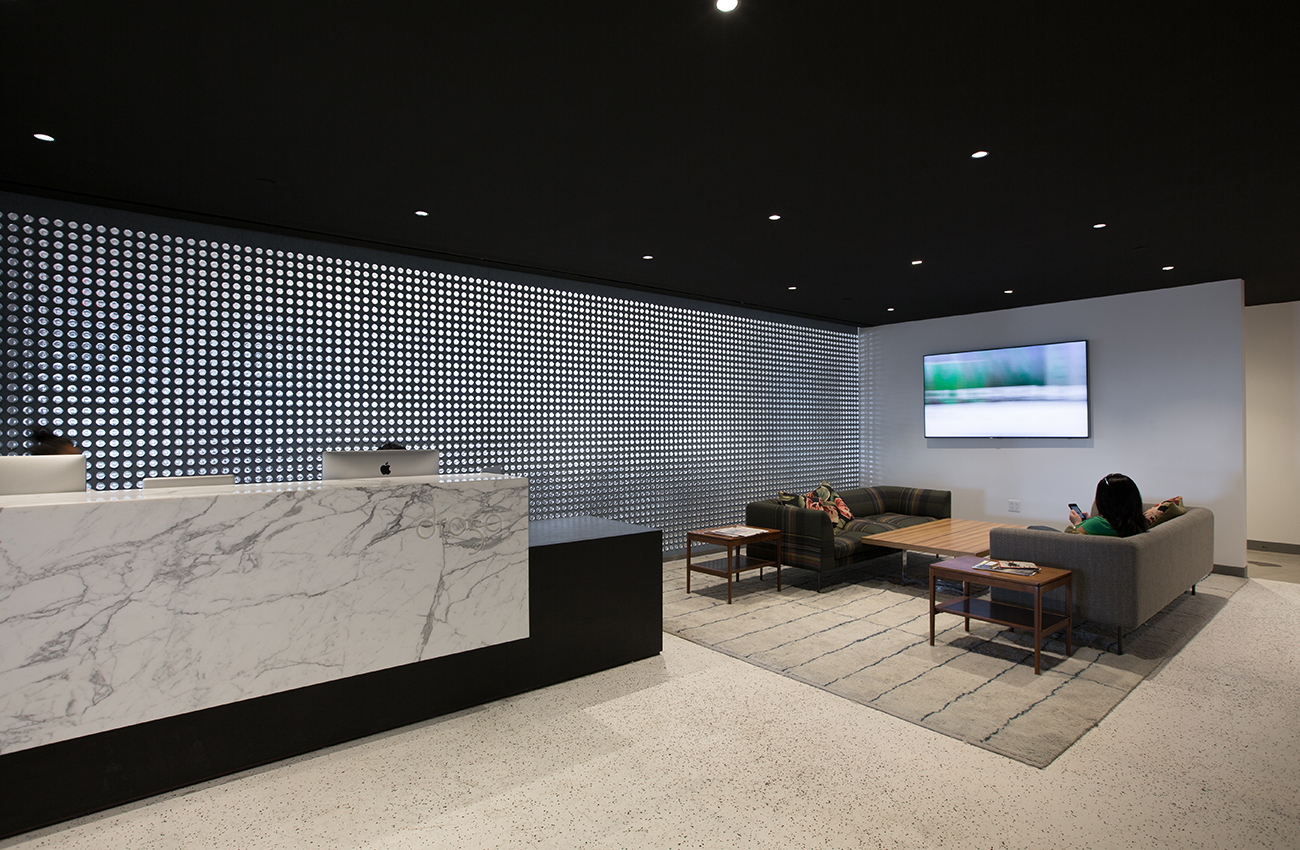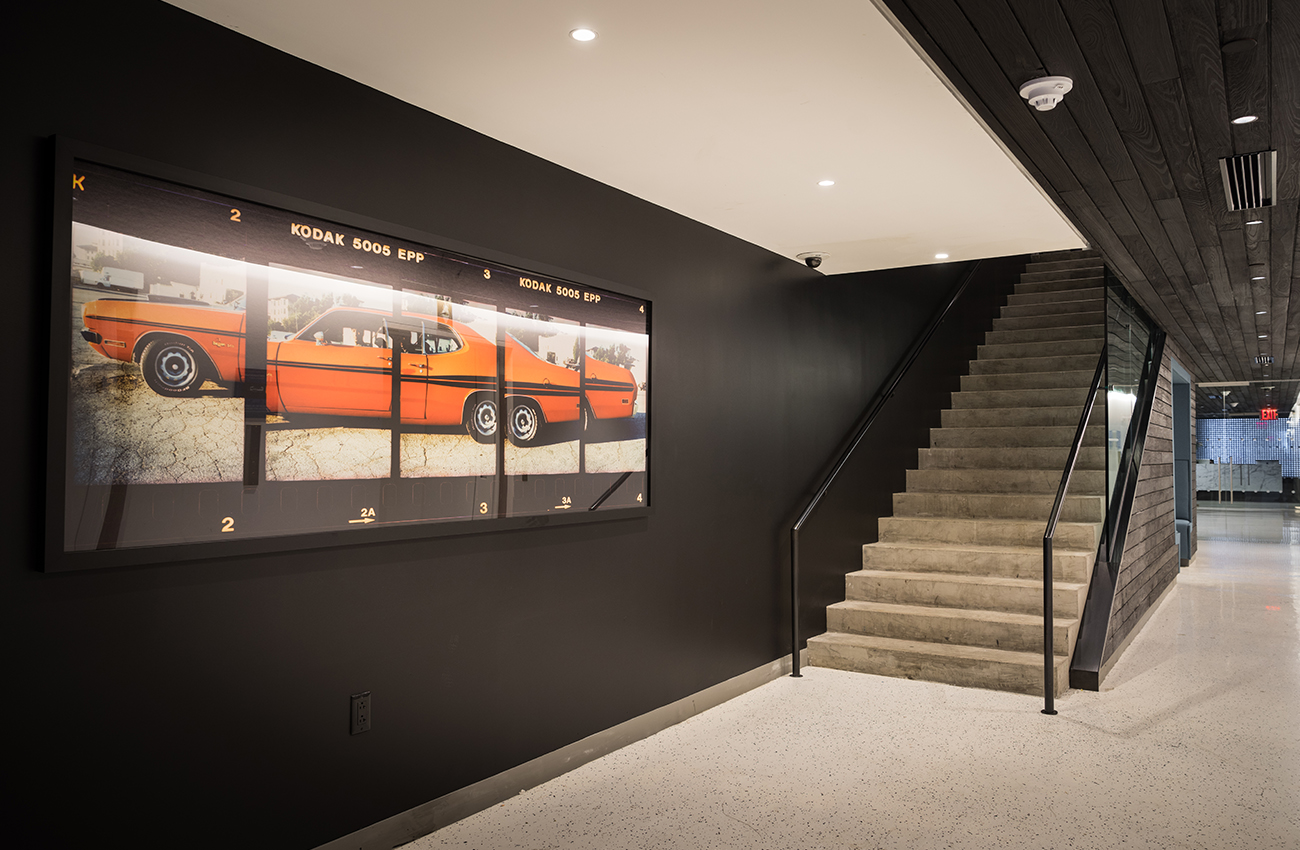 L'accueil et les couloirs sont noirs et blancs, avec d'astucieux jeux d'éclairage.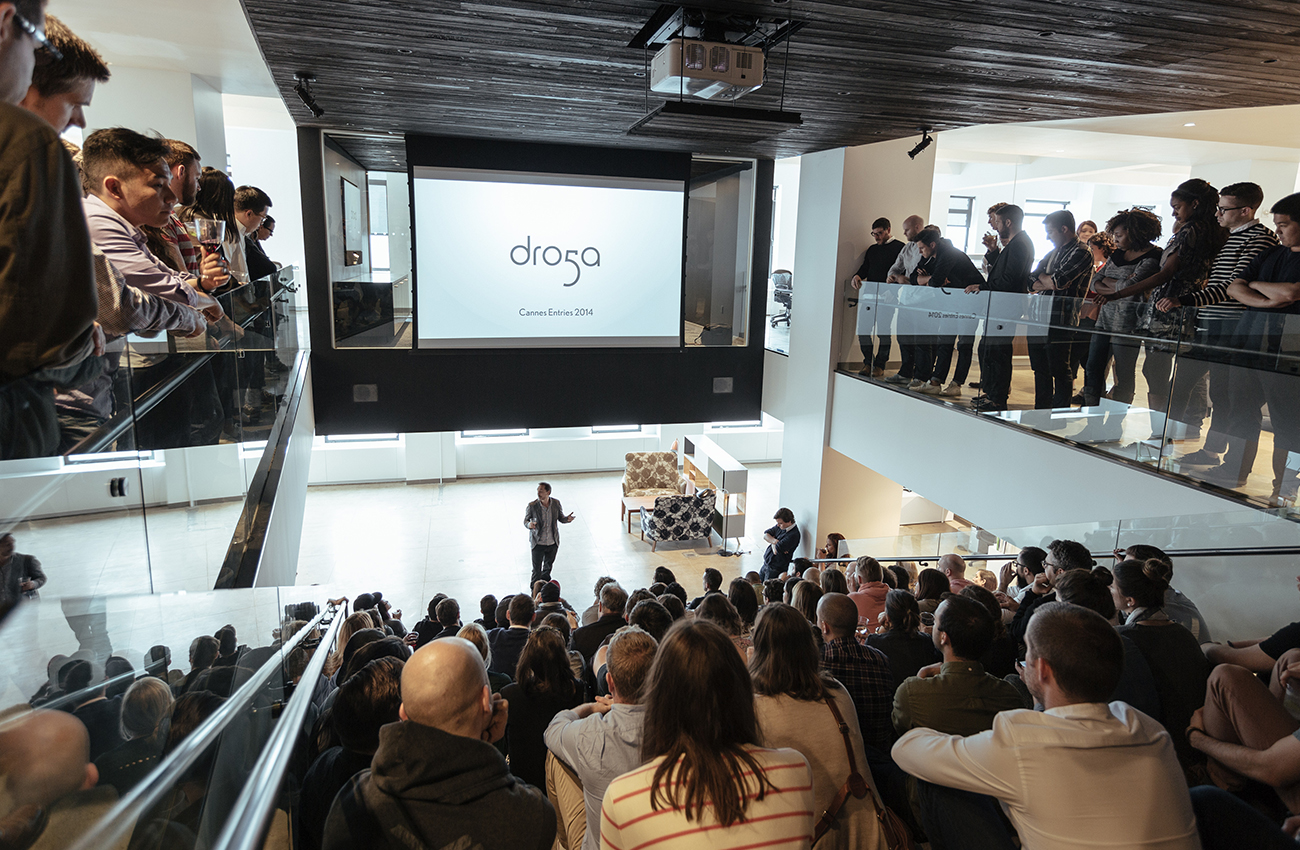 « I love traditional advertising and have built my career on it, BUT I think that is one option. not the only option. » 
David Droga, CEO de Droga5.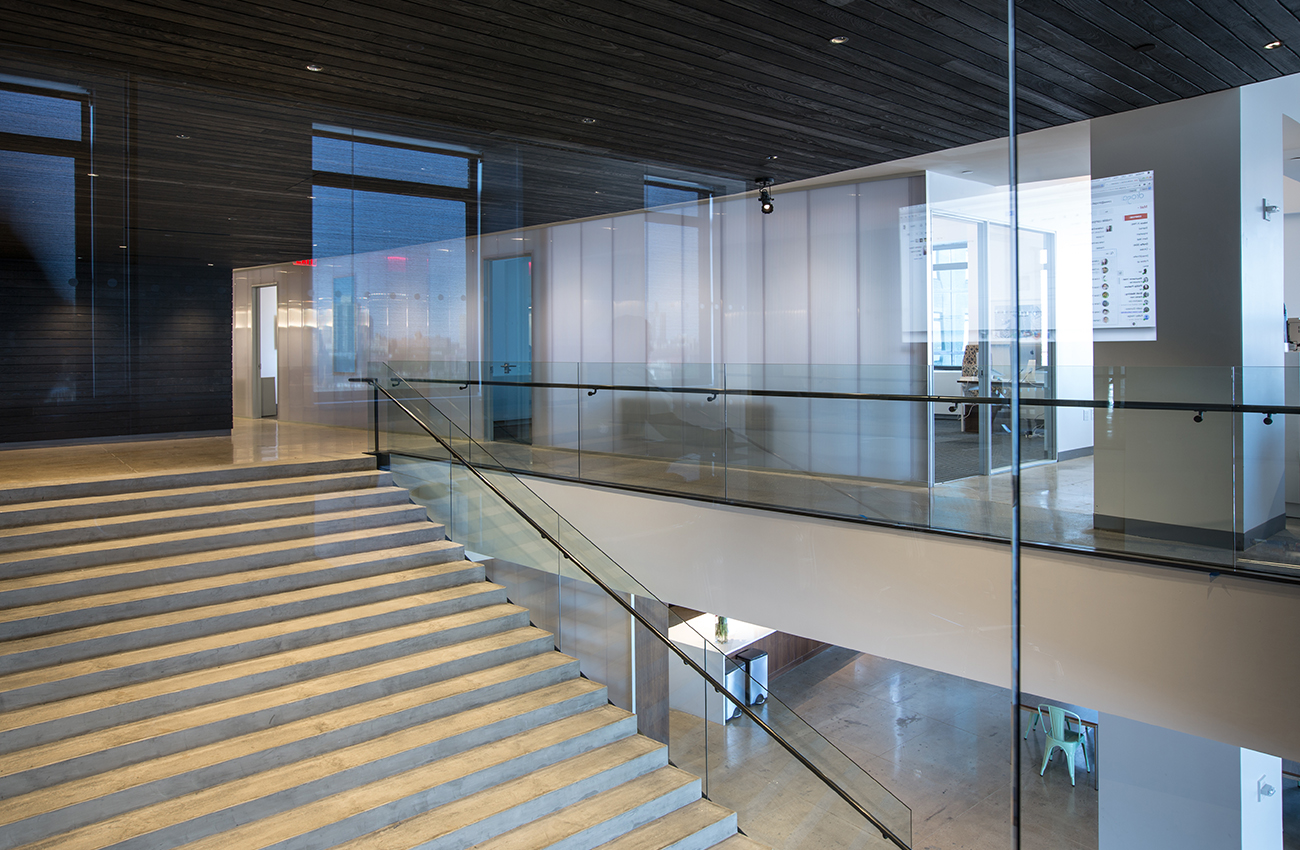 Quand David Droga fait une annonce ou lorsqu'il y a un évènement à l'agence, c'est dans ces marches que l'agence se réunit.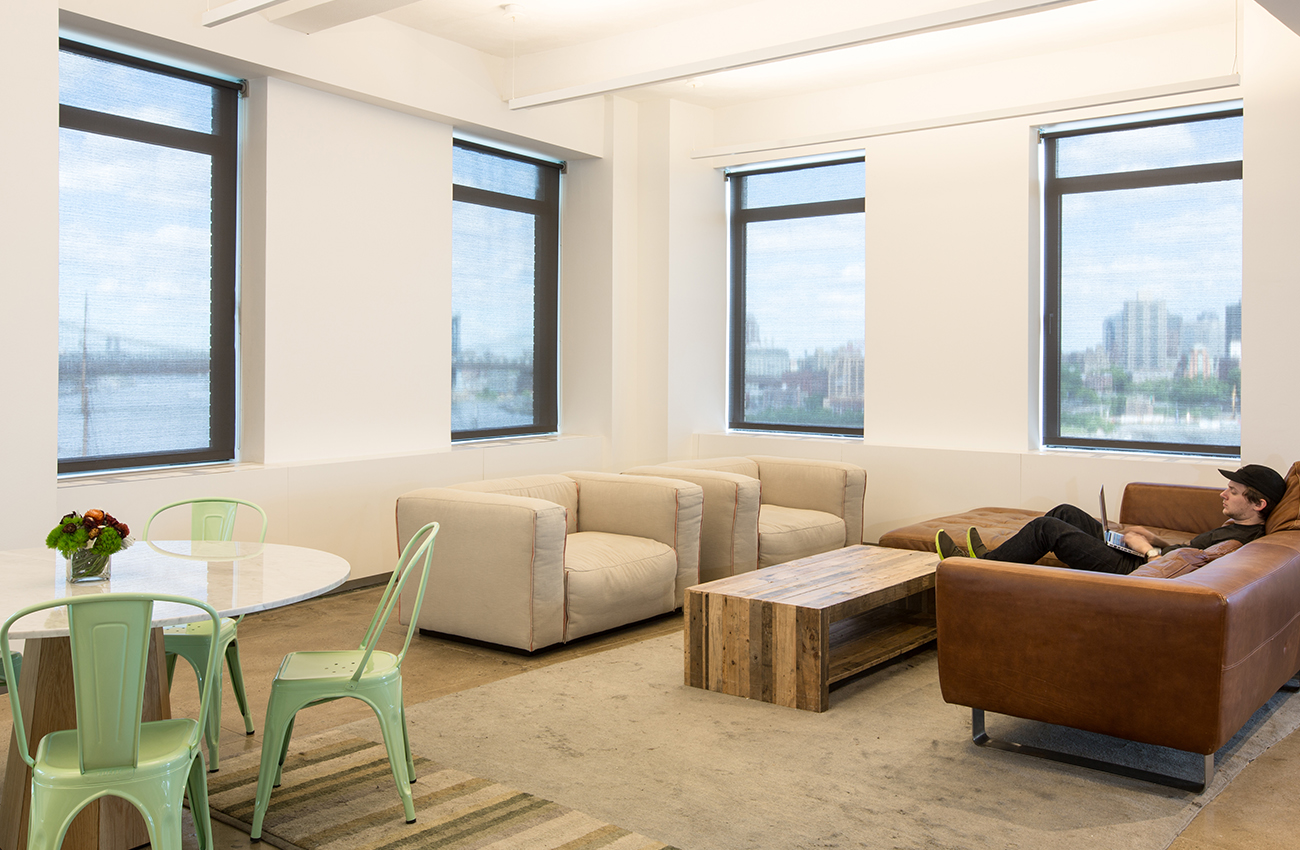 Travailler dans un canapé avec vue sur Brooklyn, l'East River et le Brooklyn Bridge, serait-ce l'origine de la créativité de Droga5 ?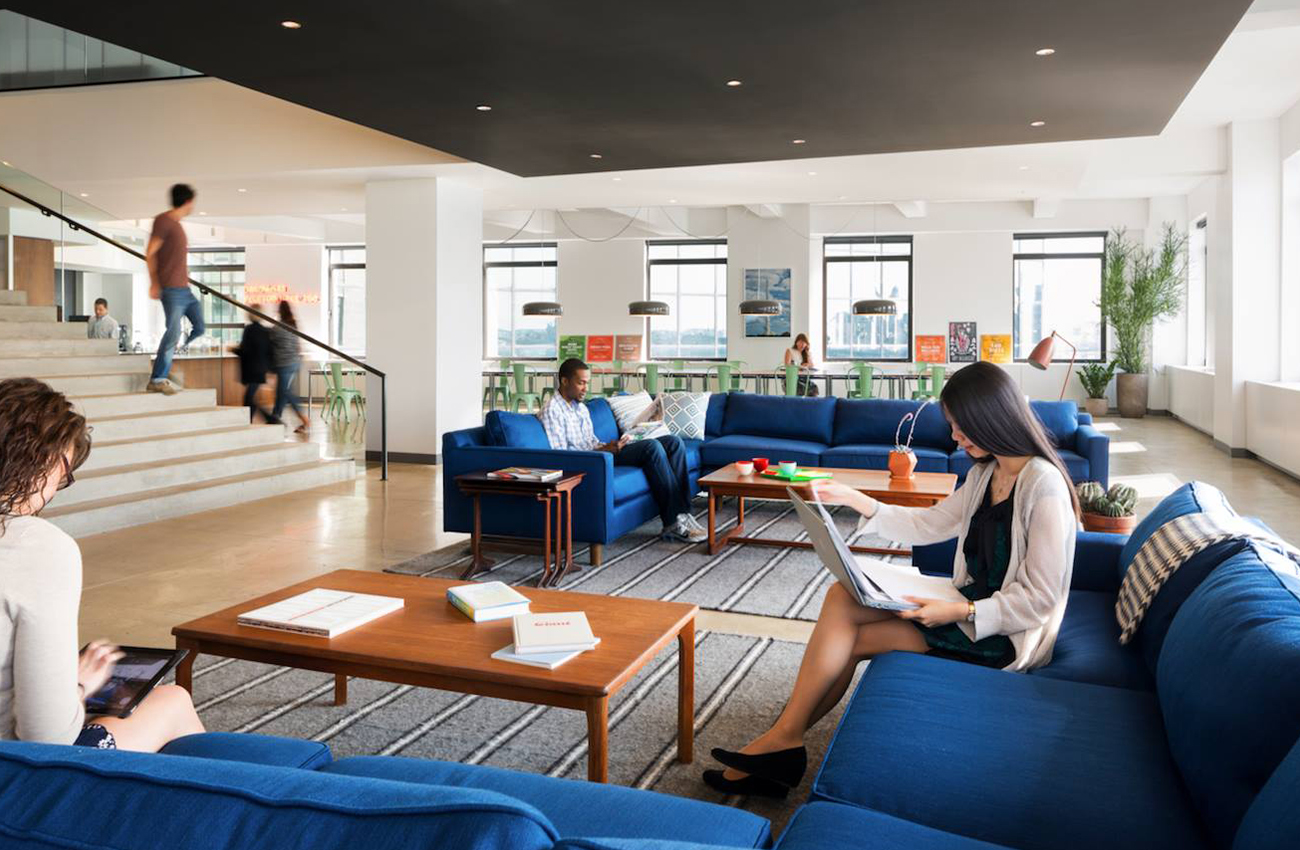 Parmi les clients de Droga5, on retrouve Android, Hennessy, Mondelez, Spotify, Toyota ou encore Under Armour, marque de sport que l'agence a propulsé sur le devant de la scène internationale avec le film I Will What I Want.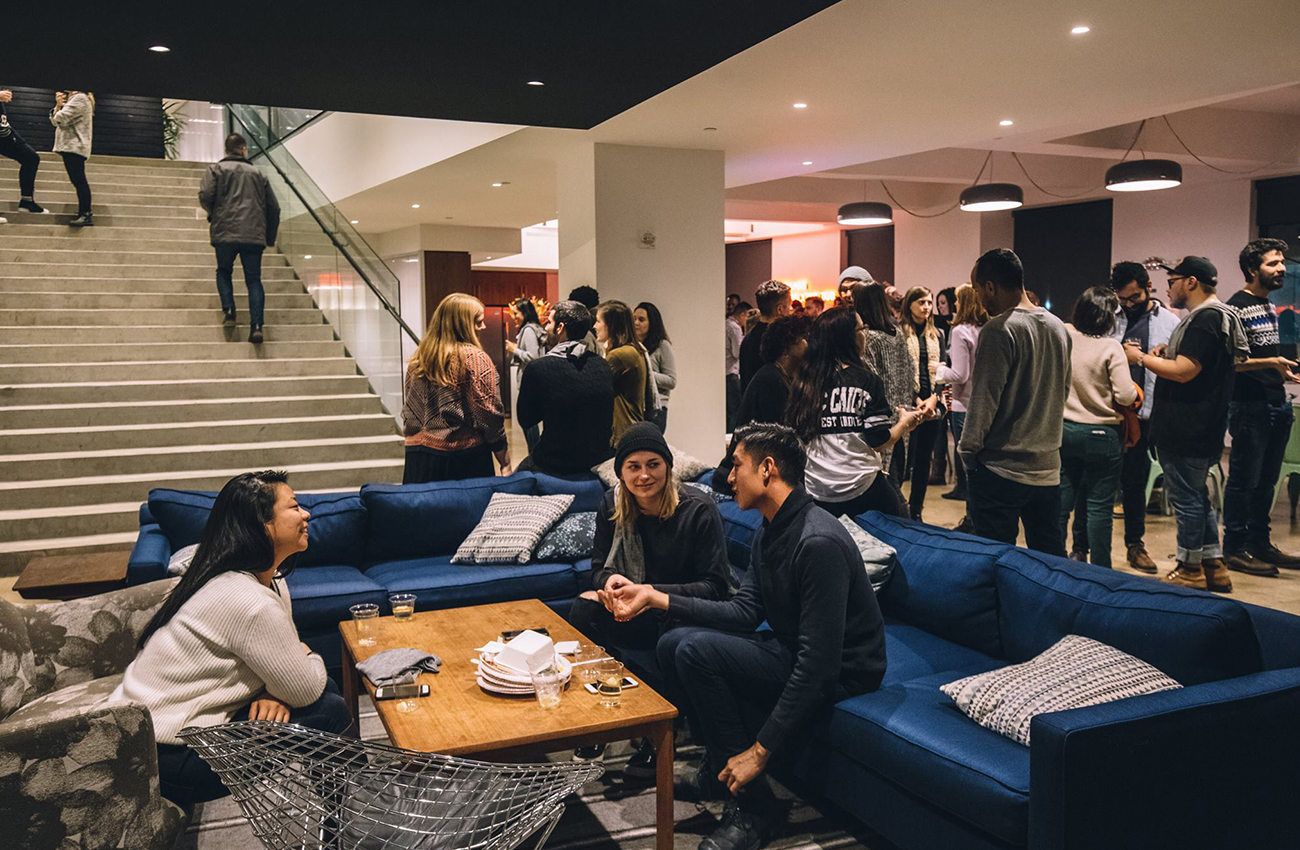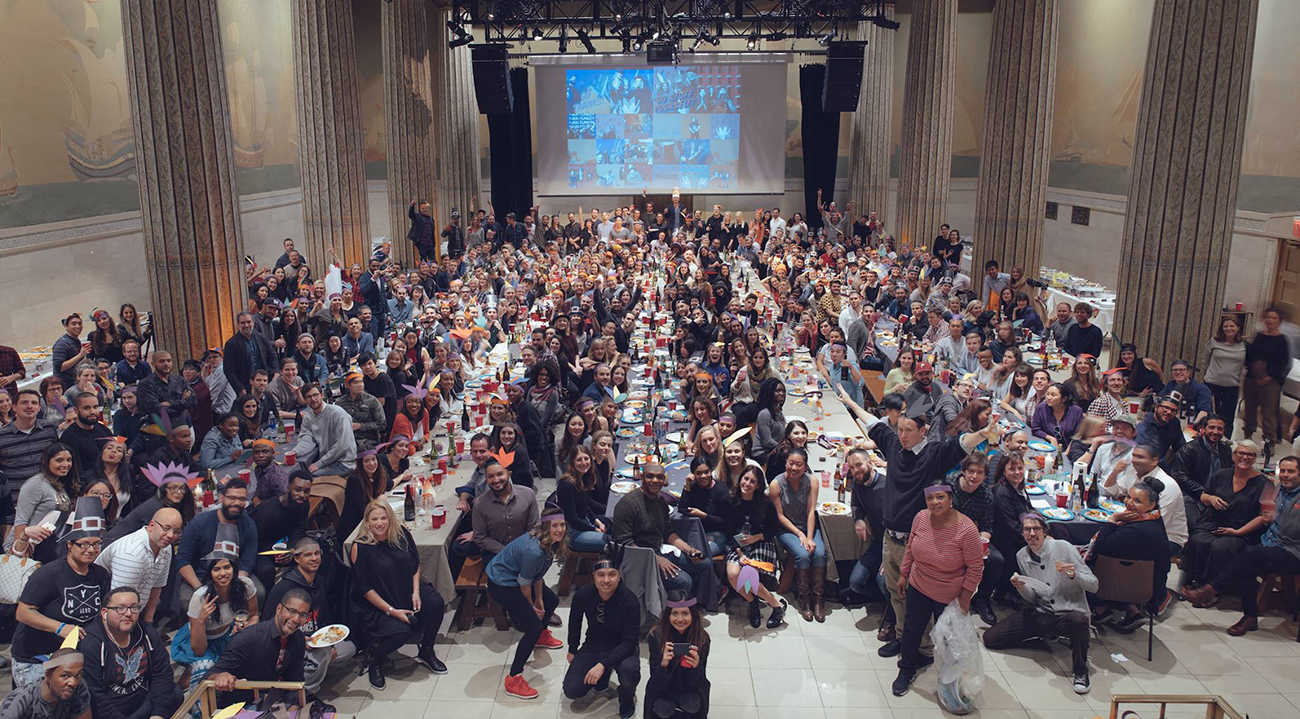 Photo souvenir du dîner de Thanksgiving 2015, avec les 600 collaborateurs de l'agence.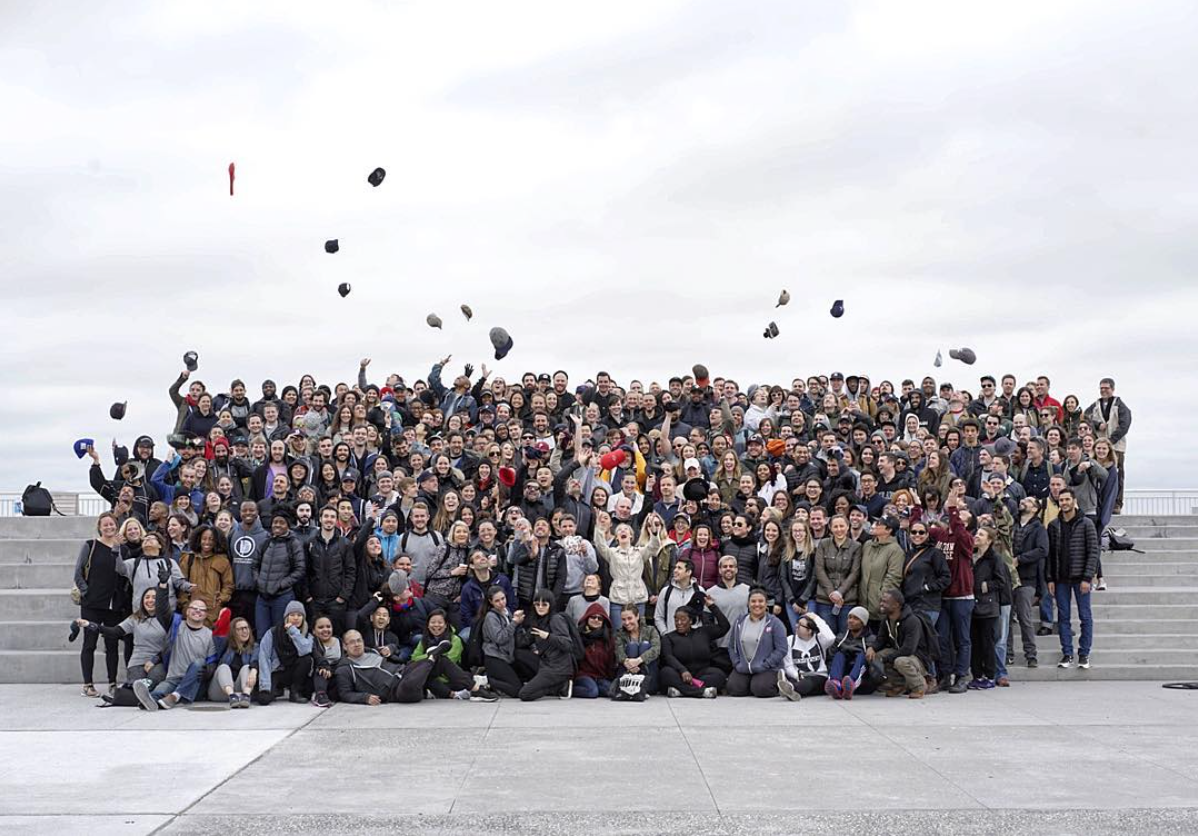 Alors, envie de les rejoindre ?! 😉