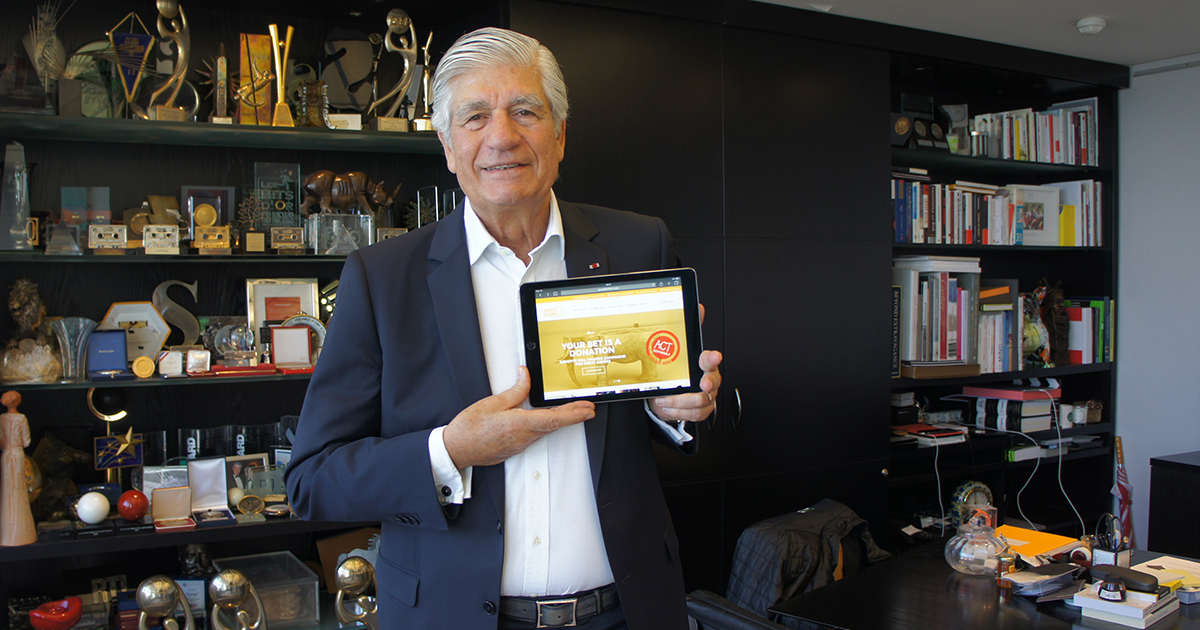 Vos pronostics sur le palmarès des Cannes Lions peuvent enfin être

utiles pour la planète.
Découvrez Guess The Lions : le 1er site de paris caritatifs sur les Cannes Lions. Via ce site web inédit, les fans de publicité peuvent parier 1$ sur les campagnes qui vont remporter des Prix à Cannes selon eux, pour la bonne cause. Le concept :
• Vous pariez 1$ sur les campagnes de votre choix
• Les fonds récoltés financent une campagne publicitaire pour une ONG, via ACT Responsible
• À la fin du festival, les parieurs qui ont eu le meilleur flair reçoivent des cadeaux de la part de nos partenaires, supérieurs à leur mise (Shots, Stabilo, Twitter, Uber…)
Un projet soutenu par Maurice Lévy
Le CEO et Chairman du Publicis Groupe est le parrain de Guess The Lions 2016, il vous présente dans la vidéo ci-dessous le concept de l'opération et son implication.
Retrouvez le « TOP 5 Cannes Lions 2016 » de Maurice Lévy sur guessthelions.com/predictions ! D'autres très grands noms se sont prêtés au jeu des pronostics :
• Mark Tutssel, Global Chief Creative Officer de Leo Burnett Worldwide & Creative Chairman de Publicis Communications
• Nicolas Bordas, Vice-Président de TBWA\ Europe et Président de BEING Worldwide
• PJ Pereira, Chief Creative Officer & Founder of Pereira & O'Dell
Et bien d'autres : Emrah Akay (MullenLowe), Oktar Akin (Leo Burnett), Peter Ampe (DDB Bruxelles), Edson Athayde (FCB), Thomas Derouault (JWT Paris), Matthieu Elkaim (BBDO Paris), Dave Henderson (MullenLowe London), John Lavin (McCANN Madrid), Benjamin Marchal & Faustin Claverie (TBWA\ Paris), Gustavo Marioni (Shackleton Santiago), Ramzi Moutran (Ogilvy Dubaï), Pascal Nessim (Marcel Paris), Ulrika Plotniece (DDB Lettonie), Marcelo Reis (Leo Burnett), Jesus Revuelta (Ogilvy Costa Rica), Darren Richardson (BBDO Germany), Exequiel Rodriguez (RG2 Caracas), Vinicius Stanzione (Leo Burnett Brazil), Andrea Stillacci (Herezie Paris), Nicolas Thiboutot (Lost Boys Paris), Ari Weiss (BBH New York) et Stéphane Xiberras (BETC Paris).
L'origine de l'idée
Guess The Lions a été créé par Mehdi Boussouis, Jérémy Froideval et Matthieu Etienne (moi-même), l'idée de ce projet nous est venue ainsi : Souvent taxés d'égocentriques ou de bling-blings, notamment dans le faste de Cannes, les publicitaires sont pourtant capables de magnifiques campagnes pour de grandes causes. Et souvent amateurs de pronostics sur les palmarès, ils n'ont jusqu'ici jamais eu l'occasion de miser sur leur flair créatif.
Guess The Lions réunit ces 2 constats en UN concept vertueux : le flair et l'argent des publicitaires finance la communication de grandes ONG.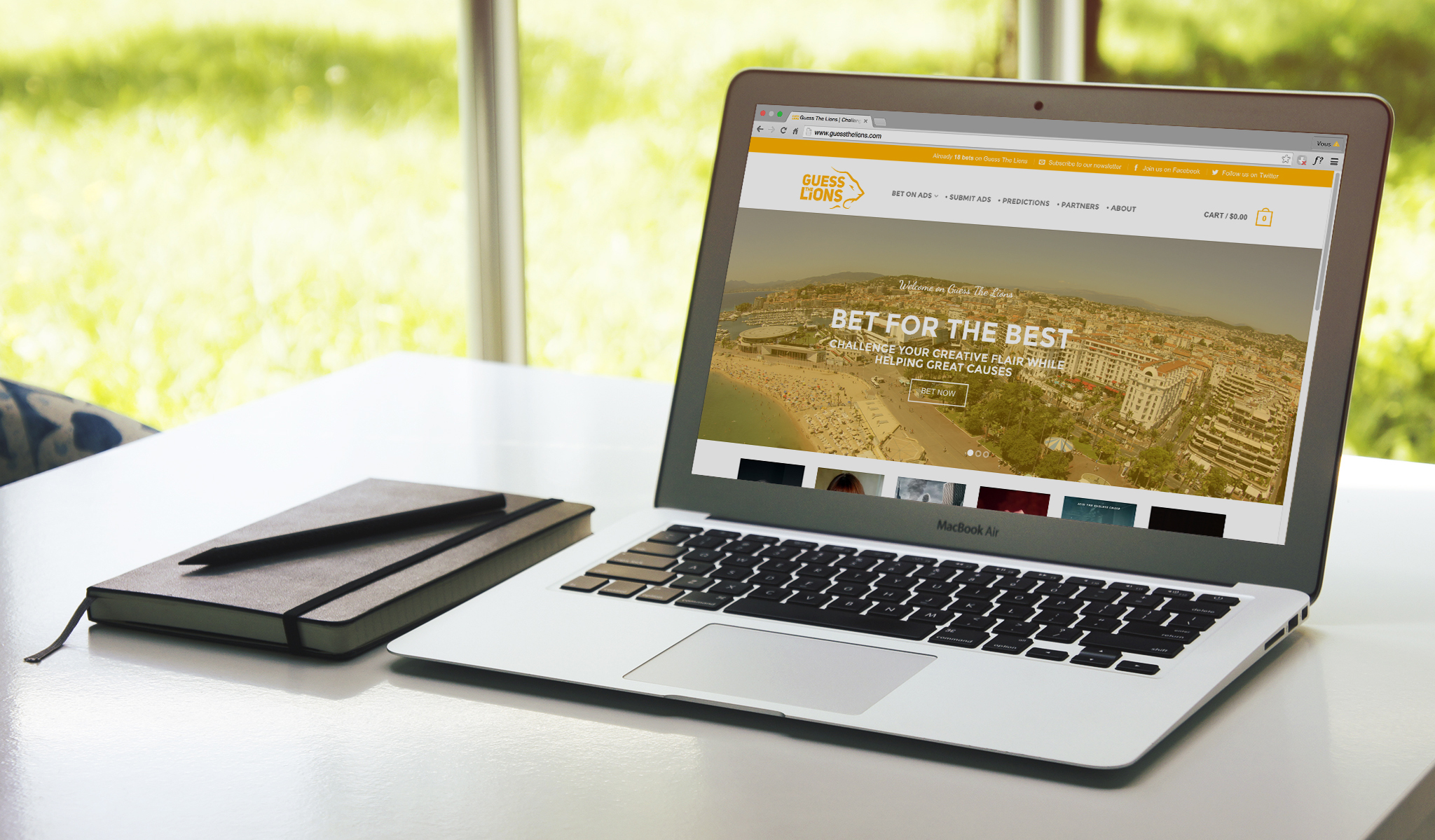 Merci à tous les partenaires du projet et aux nombreux dirigeants qui ont participé, grâce à eux nous allons pouvoir financer la campagne d'une ONG après les Cannes Lions 2016.
Comme M. Lévy, faites vos jeux pour la bonne cause : guessthelions.com