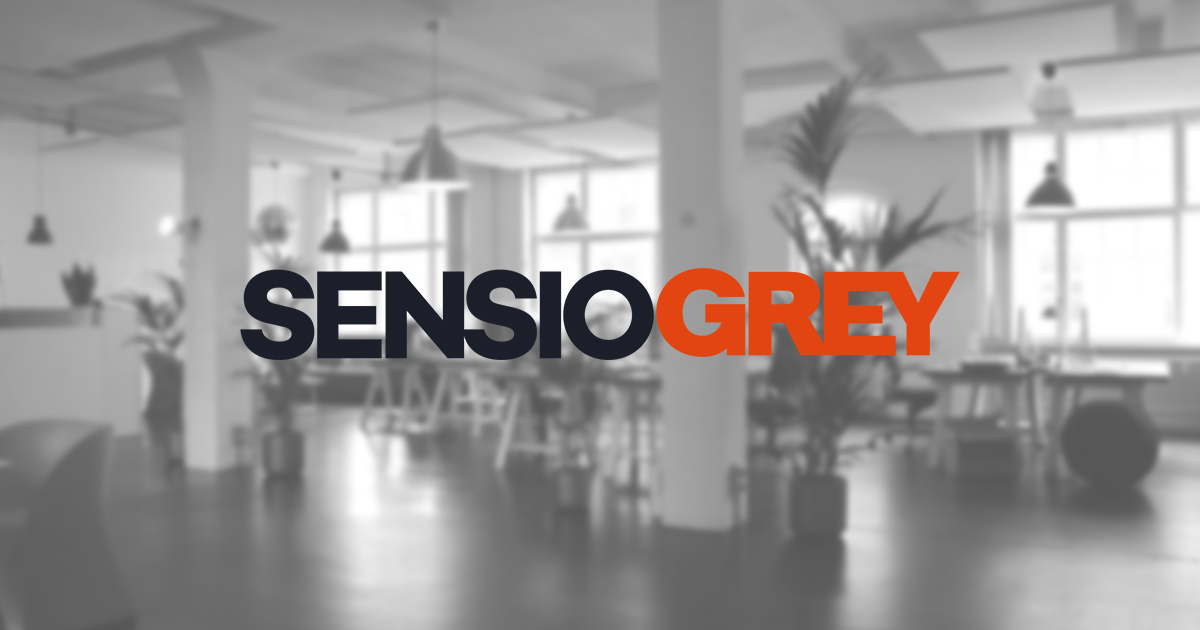 WPP renforce

sa puissance digitale en France.
Le groupe publicitaire anglo-saxon WPP mets la main sur la pépite digitale Extreme Sensio et va fusionner ses compétences avec celles de son agence Grey Paris. La nouvelle entité s'appellera « SensioGrey » : une belle occasion de relancer la marque Grey, peu visible en France ces dernières années en comparaison avec J. Walter Thompson Paris, Ogilvy Paris ou Y&R Paris, autres agences du même groupe basées à Paris.
« Sensio » pour les intimes est en effet une belles agence Made In France : forte de 75 collaborateurs, 12 millions € de chiffre d'affaires pour 7,7 millions € de marge brute en 2016 et de beaux annonceurs tels qu'AXA, E. Leclerc, le Futuroscope, le Groupe PSA, Häagen Dazs ou encore Nexity, elle figure à la 541ème place du TOP 1.000 des « Europe's Fastest Growing Companies » selon le Financial Times (mai 2017).
« WPP announces that its wholly-owned operating company Grey has acquired a majority stake in Extreme Sensio. »
Quels changements pour Sensio
La direction d'Extreme Sensio est rassurante et même enthousiaste. Le Directeur Général Lucas Denjean et le Fondateur ainsi qu'actuel Président Grégory Pascal soulignent les aspects positifs de cette entrée majoritaire au capital de l'agence : « Cette prise de participation va nous permettre à la fois d'accélérer notre développement en France et à l'international, tout en développant la synergie de nos métiers. L'équipe dirigeante conservera une grande marge de manoeuvre. »
« The singular purpose that has always guided Grey: to build the value of our clients' brands. »
Extreme Sensio, « Agence intégrée digital & mobile native », aura donc à coeur de se rapprocher du réseau publicitaire Grey qui a de son côté un ADN plus généraliste : « We focus relentlessly on our clients, judging our performance by their growth, and our prospects by the faith they show in us. This enduring strength is rooted in our souls and permeates our vision and our work. »
SensioGrey sera un véritable renfort pour l'ensemble du réseau Grey Europe, notamment à travers 2 nouvelles offres : une offre « Digital Solutions » (applications, services connectés en points de vente, consulting technique…) et une offre « Marketing & Media Activation » (optimisation des performances marketing des campagnes).
La stratégie anti-Brexit de WPP
Sir Martin Sorrell, le CEO du Groupe WPP, avait publiquement partagé son opinion « anti-Brexit » avant le référendum, ainsi que sa déception à posteriori : « I am very disappointed. The resulting uncertainty, which will be considerable, will obviously slow decision-making and deter activity. This is not good news, to say the least. However, we must deploy that stiff upper lip and make the best of it. »
Dans son communiqué sur le rachat de Sensio, le groupe affiche clairement la couleur et ses motivations : « As a result of UK's referendum decision to leave the European Union, WPP is placing an even greater emphasis on growth in Western Continental Europe, which includes Germany, France, Italy and Spain. This acquisition continues WPP's strategy of investing in fast growth markets. »
« Uncertainty is the enemy of growth. »
Sir Martin Sorrell, CEO de WPP.
La France est en effet un marché prioritaire pour WPP : le pays représente 700 millions $ de chiffre d'affaires et 4.500 collaborateurs. La communication sur le digital est également d'une importance capitale pour son avenir : elle représente 7,5 milliards $ de chiffre d'affaires soit actuellement 39% de son chiffre d'affaires global, avec un objectif de 40 à 45% d'ici 2022.
Souhaitons beaucoup de succès à cette nouvelle agence et espérons qu'elle parvienne à rendre les marques utiles, tel que l'annonce sa baseline : « Brand As A Service. »