Tags
Articles sur "Capital One"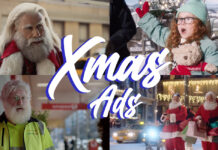 The very best of the 2023 Xmas commercials.  Following two Christmas ad seasons significantly impacted by the pandemic (head over here to revisit the best...
Les 36 annonceurs qui ont le plus dépensé en publicité dans le monde en 2012 : 62 milliards de $ au total. Les dépenses publicitaires...