Bright Light, c'est le nom de cette géniale application mobile qui permet de savoir où trouver le soleil dans votre ville, à tout moment de la journée. Une appli particulièrement utile pour les citadins à l'approche de l'été !
Malheureusement, ce n'est encore qu'un projet scolaire, réalisé par Eva, Rickard et Michal, 3 étudiants de la Berghs School of Communication, située à Stockholm.
Découvrez leur création en vidéo :
Une application qui parait très simple d'utilisation et qui comporte de multiples fonctionnalités : liste des lieux populaires et publics ensoleillés (les terrasses des cafés par exemple),  GPS « sunwalk » (trouvez la route la plus ensoleillée et non pas forcément la plus courte), ajout communautaire de « sunspots » (vos endroits ensoleillés préférés) et publication de « sun check-in » (pour dire à vos amis à quel endroit ensoleillé vous vous trouvez).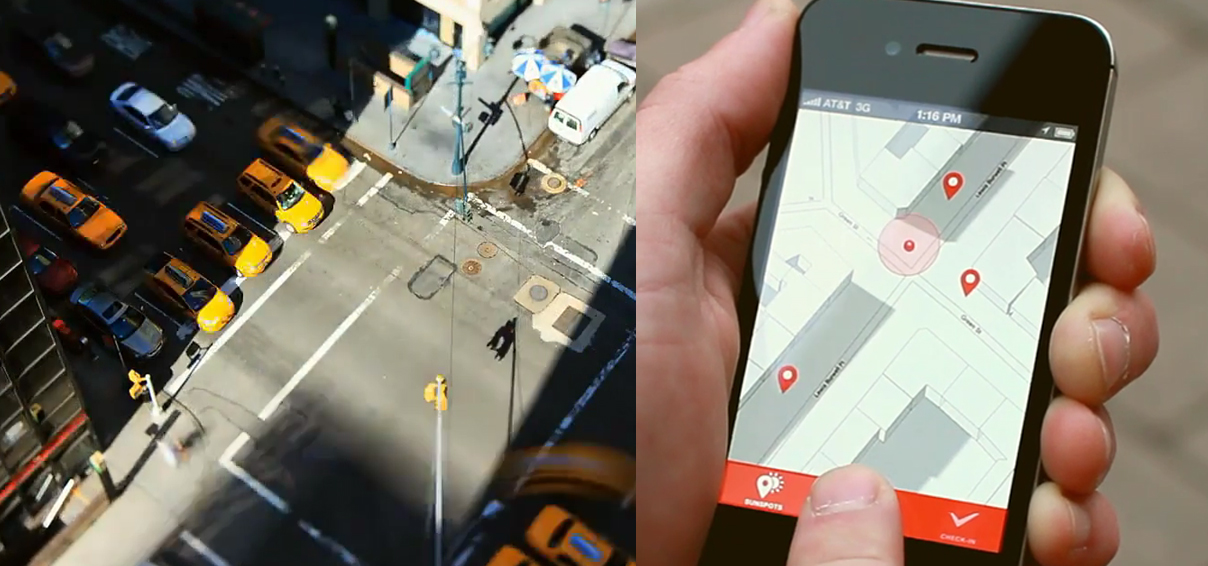 Il y a fort à parier que Ray-Ban serait très intéressée par le fait de développer cette application, mais le travail de cartographie serait immense !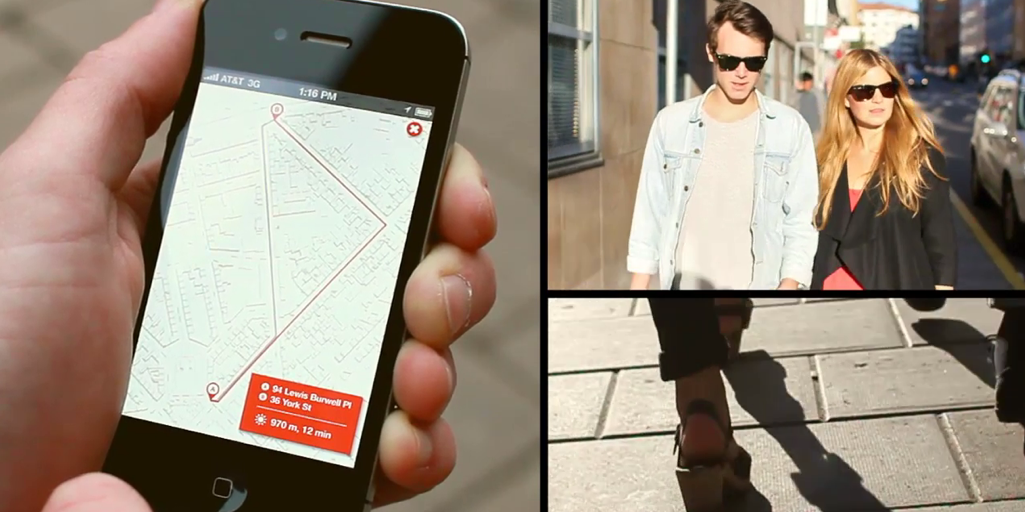 A voir également : 2 autres super projets des étudiants de la Miami Ad School !
Etudiants : Eva, Rickard et Michal.
Ecole : Berghs School of Communication.
Annonceur : Ray-Ban.