Tags
Articles sur "Ashton Kutcher"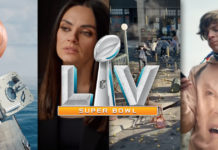 The trickiest Super Bowl ever.  Following a Holiday season full of unusual Christmas ads, the Super Bowl 2021 is also impacted by the pandemic. This...
Coup de coeur pour "Celeb Grammar Cops", la nouvelle opération marketing de Red Balloon au Brésil. Red Balloon est une école qui donne des cours...