Tags
Articles sur "Great Place To Work"
Is 'Living From Work' the new 'Working From Home'? Zulu Alpha Kilo agency's latest satirical film unfolds within a fictional creative agency, portraying a...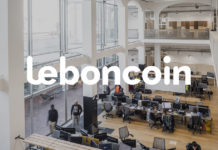 Reportage dans les coulisses du roi des bons plans. Basés dans le 10ème arrondissement de Paris, les bureaux du site de bonnes affaires "Le Bon...