Tags
Articles sur "Les Inrocks"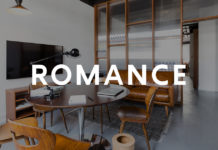 Découvrez l'antre de l'agence qui parle aux coeurs. "We work hard and we are nice to people." C'est ainsi que se présente Romance, l'agence de...
Flashback sur l'incroyable marketing musical du groupe Daft Punk pour la sortie 2013 de Random Access Memories. Rarement un album aura AUTANT fait parler de...