Tags
Articles sur "OnlyFans"
A creative protest movement for artistic freedom on social media. Protesting the censorship of art, promoting Vienna's historic sexual liberty and its most famous...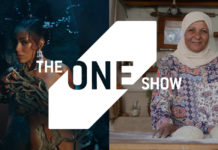 Le festival des crayons métallisés. Quelques jours après les ADC 2022, l'autre festival publicitaire de la "Creative Week" organisée par le One Club for Creativity,...