Tags
Articles sur "Stella Artois"
Fun fact: Stella Artois has the oldest logo in the world. Its horns reference the Den Hoorn brewery which opened in Leuven, Belgium, in...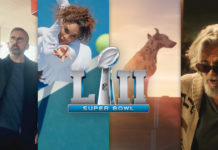 La crème de l'évènement publicitaire 2019. La 53ème édition du Super Bowl, la grande finale de football américain, a eu lieu ce dimanche 3 février...