Les campagnes publicitaires en lien avec les Jeux Olympiques de Londres 2012 sont fleurissantes en ce moment, mais en voici une qui sort du lot, sans même avoir payé des droits au Comité Olympique pour pouvoir exploiter la précieuse licence des JO.
L'astuce : contourner habilement les règles de communication établies par le LOCOG (London Organising Committee of the Olympic Games), en évitant soigneusement d'employer les termes « summer », « 2012  » ou encore « gold » associés à la ville de « Londres ».
Voici donc le billboard que l'on peut retrouver actuellement dans la capitale londonienne :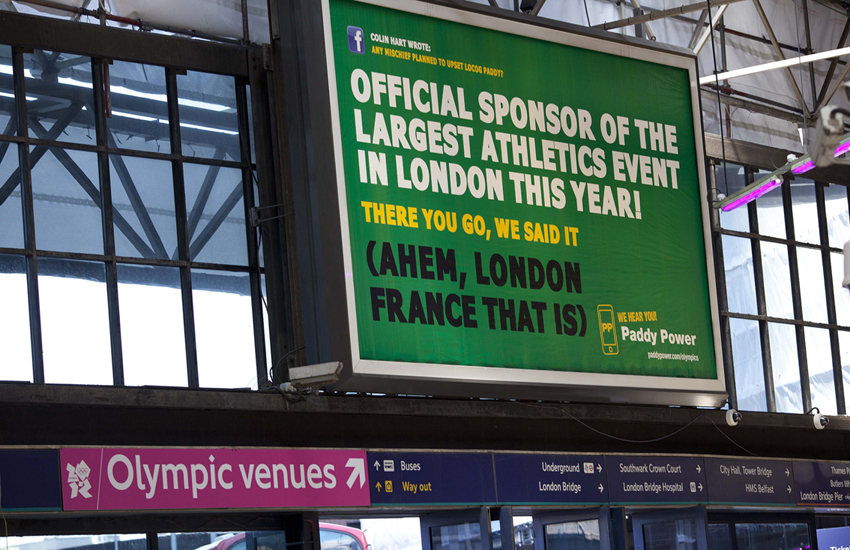 Paddy Power : sponsor officiel du plus gros évènement athlétique de l'année à London !

Voilà, nous l'avons dit. (Ahem, la ville de London en France, à vrai dire)
Le site web de paris sportifs Paddy Power n'a donc pas menti, il sponsorise bien l'évènement sportif de l'année à London : « la course à l'oeuf » ! (Transport d'un oeuf placé dans une cuillère, tenue entre les dents).
London : ce n'est pas la capitale anglaise, mais plutôt une petite ville de Bourgogne !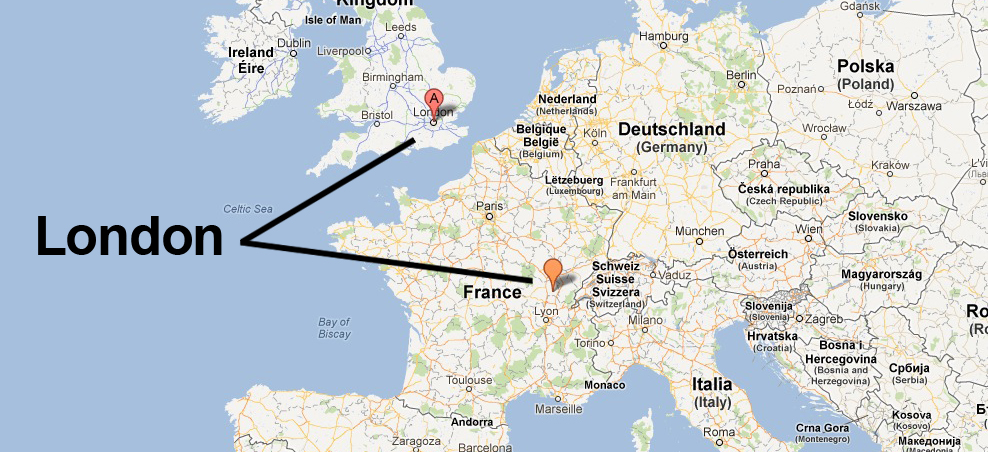 Paddy Power a donc employé une idée particulièrement maligne, qui ainsi, en toute légalité, fait beaucoup parler de la marque à l'occasion de cet évènement planétaire, sans dépenser 1 centime dans les droits d'utilisation de la « licence JO ».
Néanmoins il y a un « revers de la médaille » : le LOCOG a contacté le réseau d'affichage JCDecaux pour qu'il retire dès aujourd'hui cette campagne, en s'offusquant de cette opération d'« ambush marketing ».
Paddy Power a ensuite fait appel à ses avocats, clamant que cette communication n'enfreignait pas le règlement du Comité Olympique… Affaire à suivre !
UPDATE   Paddy Power a obtenu gain de cause face au LOCOG et son affiche restera en place !
Agences :  Mixtape Marketing et Social House. Annonceur : Paddy Power.