Une récente étude menée par une DA au Brésil démontre l'énorme importance de la couleur dans les logos.
Paula Rupolo, directrice artistique basée à Sao Paulo au Brésil, vient de faire ce test surprenant sur 18 logos de grandes marques. Simplement en inversant les couleurs des logos de 18 concurrents, on se rend bien compte que ces marques ne pourraient pas changer facilement de couleurs : elles leurs collent à la peau.
Pour Paula, les designers devraient d'abord travailler la forme, avant les couleurs : « Shape comes first, and once you nail it, you should make color tests and explore the possible readings you get from it. »
Un constat très intéressant en termes d'identité de marque : quand on voit un logo sous d'autres couleurs, on ne le reconnait pas aussi facilement qu'avec ses couleurs d'origine, ce n'est pas aussi intuitif, on sent bien au 1er regard que quelque chose ne va pas. Les choix de couleurs déterminent l'ADN d'une marque :
Les couleurs sont la 1ère chose que l'on voit dans un logo.

C'est ce qui arrive le plus rapidement au cerveau. Puis ensuite nous regardons la forme et la typographie.

Voici ci-dessous les 18 essais réalisés par Paula, les résultats sont assez variés !
Coca-Cola et Pepsi
Ces 2 grands concurrents ont 2 couleurs communes, mais Pepsi se distingue par l'ajout du bleu.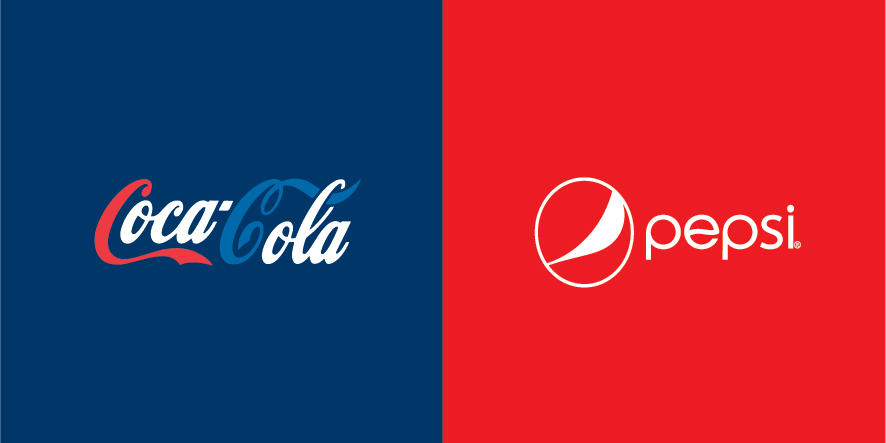 Facebook et Twitter
Deux grandes nuances de bleu pour ces 2 réseaux sociaux : le bleu ciel et le bleu marine.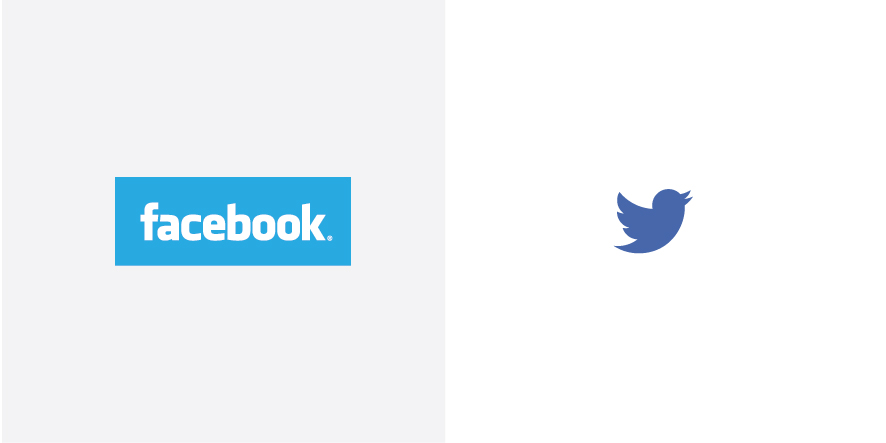 Ferrari et BMW
L'échange de couleurs entre ces 2 logos est affreux, les 2 marques de luxe ont l'air cheap.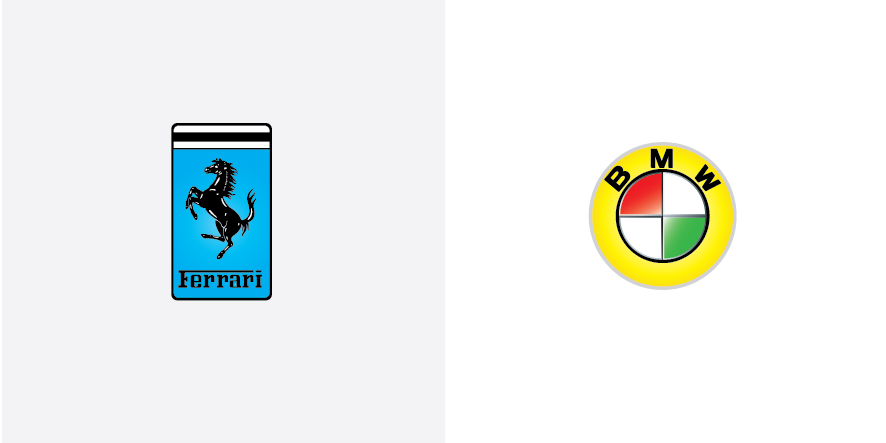 Gatorade et Powerade
Le noir et blanc sont l'ADN de ces 2 logos, ils sont donc assez similaires hormis une petite touche de couleur.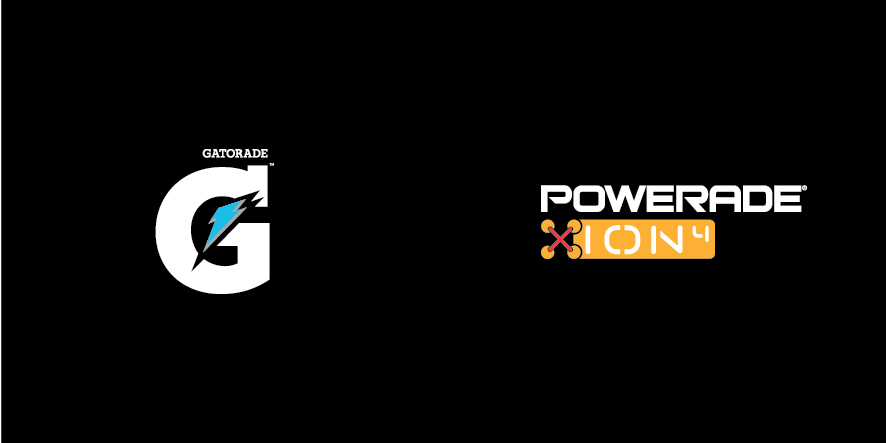 Google et Yahoo
Google se distingue par une association de couleurs et non pas par 1 couleur en particulier comme Yahoo!.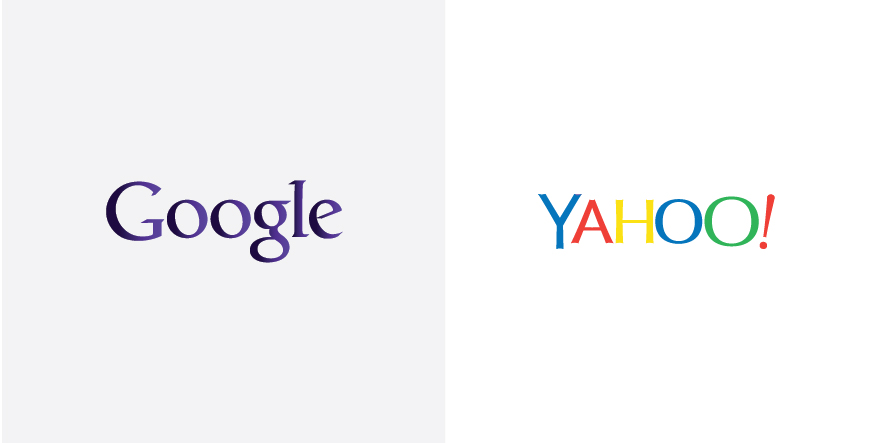 Mastercard et Visa
Les 2 compagnies bancaires sont méconnaissables sous les couleurs de leur concurrent.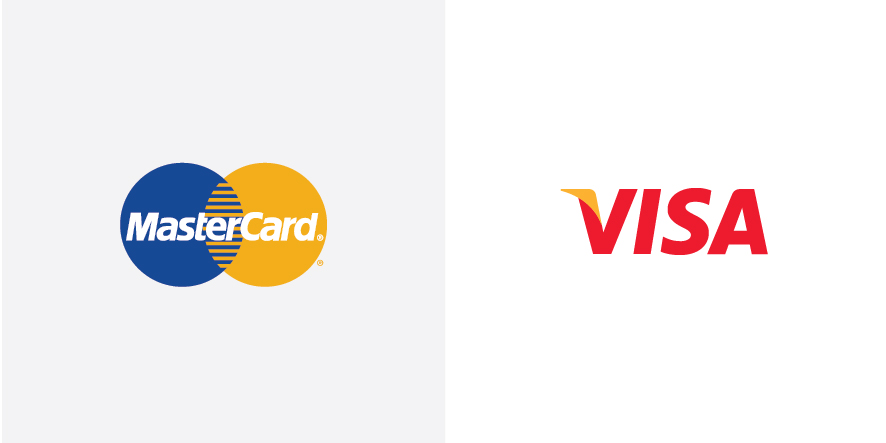 Microsoft et Apple
La marque à la pomme troque son minimalisme noir et blanc, contre les 4 couleurs de Microsoft.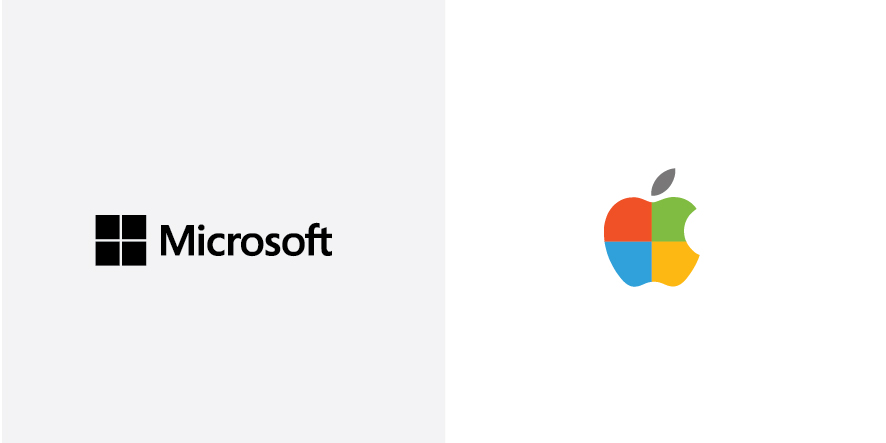 Samsung et Nokia
Curieux : ces 2 géants de la technologie mobile ont à peu près le même bleu, la différence est minime.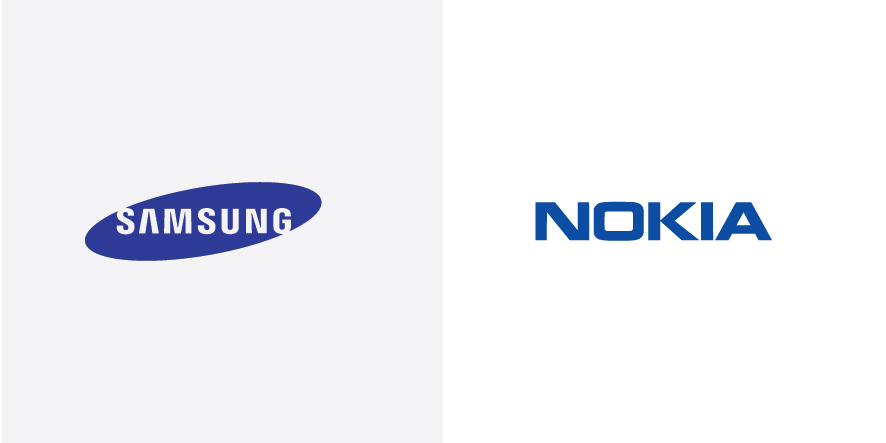 Subway et McDonald's
Incroyable : le logo « façon Subway » de McDonald's est quasiment identique au logo européen de McDo.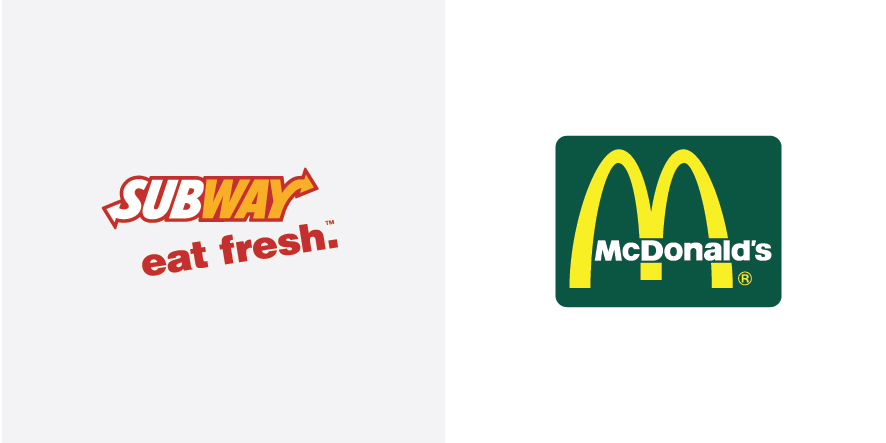 Source : Print Some.