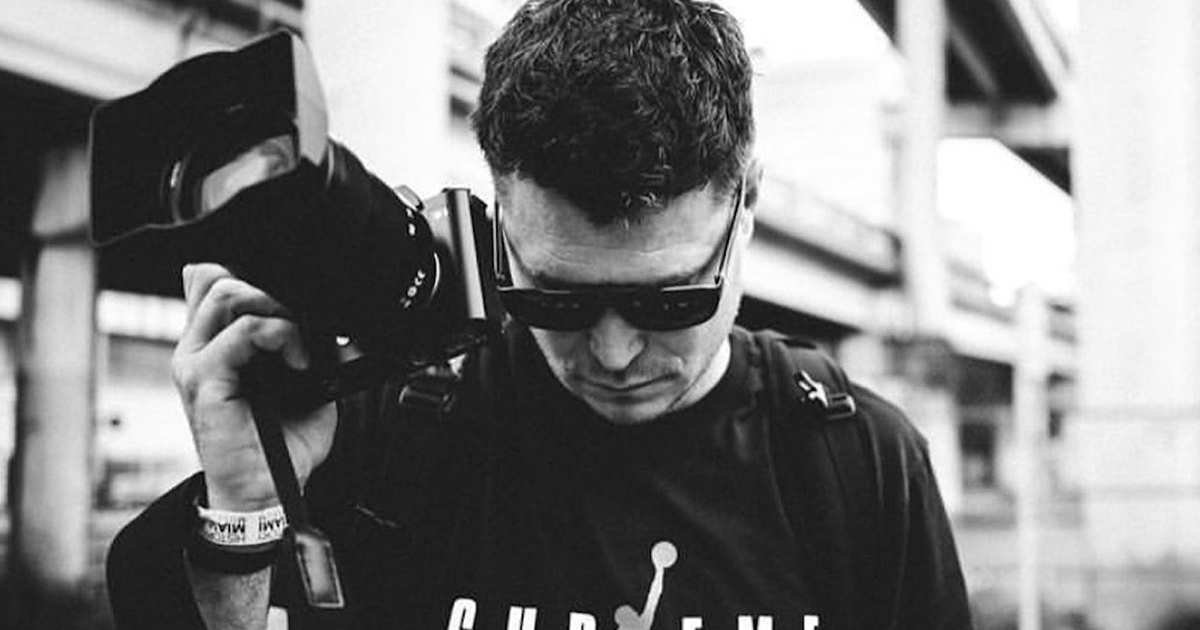 Meeting with an unusual CCO: 

Trapdraper.
I met Jason M. Peterson at the 2018 Cannes Lions, the day before his fascinating talk with Vic Mensa: « What Brands Can Learn From Hip Hop ». Since I work in the industry and run my advertising blog, I have met many bosses from the industry, including CEOs and CCOs from big ad agencies, but as Don Draper, he's definitely not like the others. His Twitter handle? @Trapdraper.
Partly because beside his Havas USA's former Chairman and Chief Creative Officer role he has 1,1 million followers on Instagram, he is a social media expert and lover (which is rare for a CCO!), his freedom of speech is quite uncommon in the industry, he is a good friend of many famous rappers, including Kanye West… And for many other reasons you will find in the interview below.
Jason M. Peterson on the industry
Art director or copywriter?
« Creator! »
Big data or big balls?
« Big balls, but I believe you can't have big balls if you don't have big data. If you don't have the support behind you it's like going in the water when it's really cold, it shrinks… »
Google or Apple?
« Apple. F*ck Google! »
Maurice Lévy or David Droga?
« Casey Neistat. » (One of the most famous YouTuber in the world, 10,4M followers.)
Big advertising networks or small independent agencies?
« Neither, I don't like ad agencies. » 
I don't like ad agencies. I like kids with iPhones and 50k followers! »
Don Draper or Sir Martin Sorrell?
« Don Draper! I don't know who's the 2nd person, he used to be in advertising right ? I don't know him… »
Madison Avenue or Venice Beach?
« Chicago! »
Jason M. Peterson on photography
Will you share a colored photo one day?
« I would do it for a cause, for an issue that is important to me. As an example if RED asked me to do it, I would. Or I would do a colored photo for something against Donald Trump also. »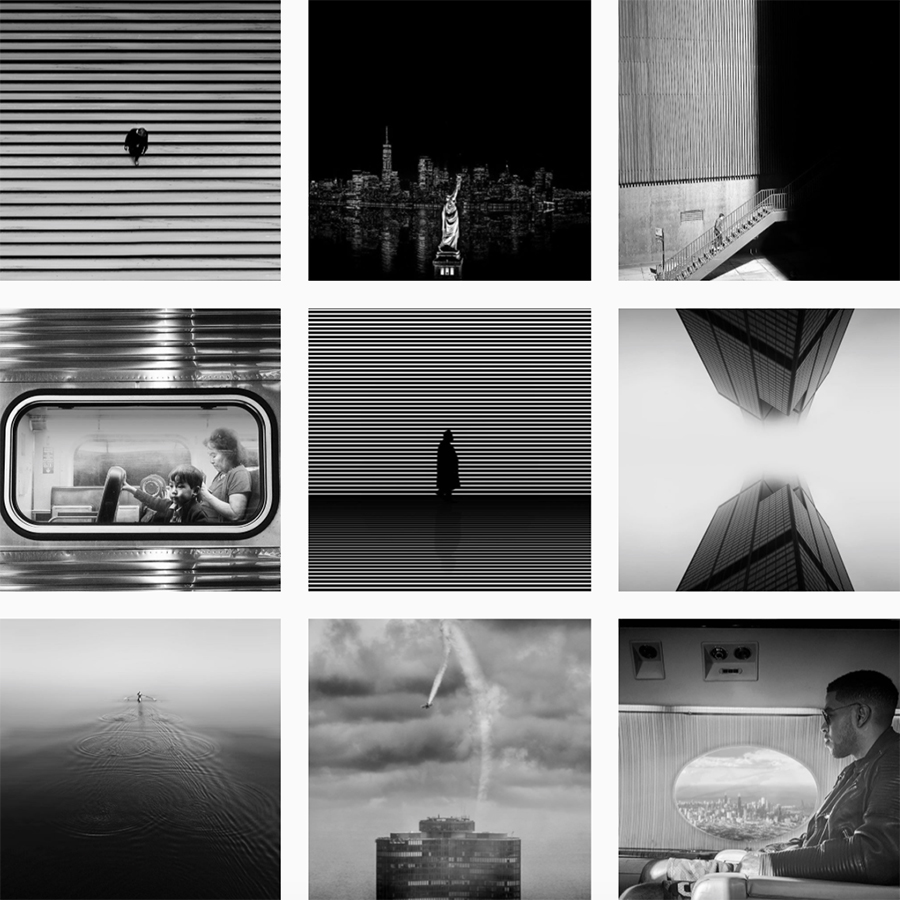 Jason is a black and white photography master. Follow him here: @jasonmpeterson
For a creative, isn't black and white too much restrictive, limitative?
« Black and white is about pure emotion, it makes you feel something. Black and white focuses on the purity of emotions. »
Are you shooting even at the Cannes Lions?
« Yes, always! My camera is just right there. I shoot 24 hours a day. People often ask me « How do you find time to shoot photos » and it's always during in between times. »
Why and how did you develop a partnership with Leica?
« A friend introduced me to Leica and it is the best camera in the world so I was super excited to partner with them. We've done a few projects and in the fall 2018 I have a an amazing project which will come out: I'm actually doing and designing my own camera with them. »
Jason M. Peterson on social media
Instagram or Snapchat?
« Can't say… It's so hard… I love Instagram because I love photography, but I also really do believe in Snapchat. The only way to talk to my 6 years old daughter is Snapchat. »
What is your point of view on social media? How brands must behave on these platforms?
« Social media is not advertising. Social media is sitting down and having a conversation. I always use the analogy of a party because when you go on a hashtag, when you show up in someone's feed, it's like going at a party. Usually advertisers show up with their name written on their chest very very big, they stand there without talking to anyone, they act like an asshole at a party. »
« Social media is like a party. »
« What we have to do for brands is to make them social brands attending social parties: make them the guy everybody wants to talk to, everyone feels entertained and want to hang out with him. »
Do you still believe that « if a brand is not social it doesn't exist anymore »?
« Absolutely. If you are not a social first brand and a cause first brand, you don't exist. You are out of business. »
How did you arrived on social media ?
« 6 years ago I didn't know anything on social media. I opened a Twitter account and a Tumblr account and I spent every single day of the week making myself efficient, and understand these channels better than anyone in advertising. »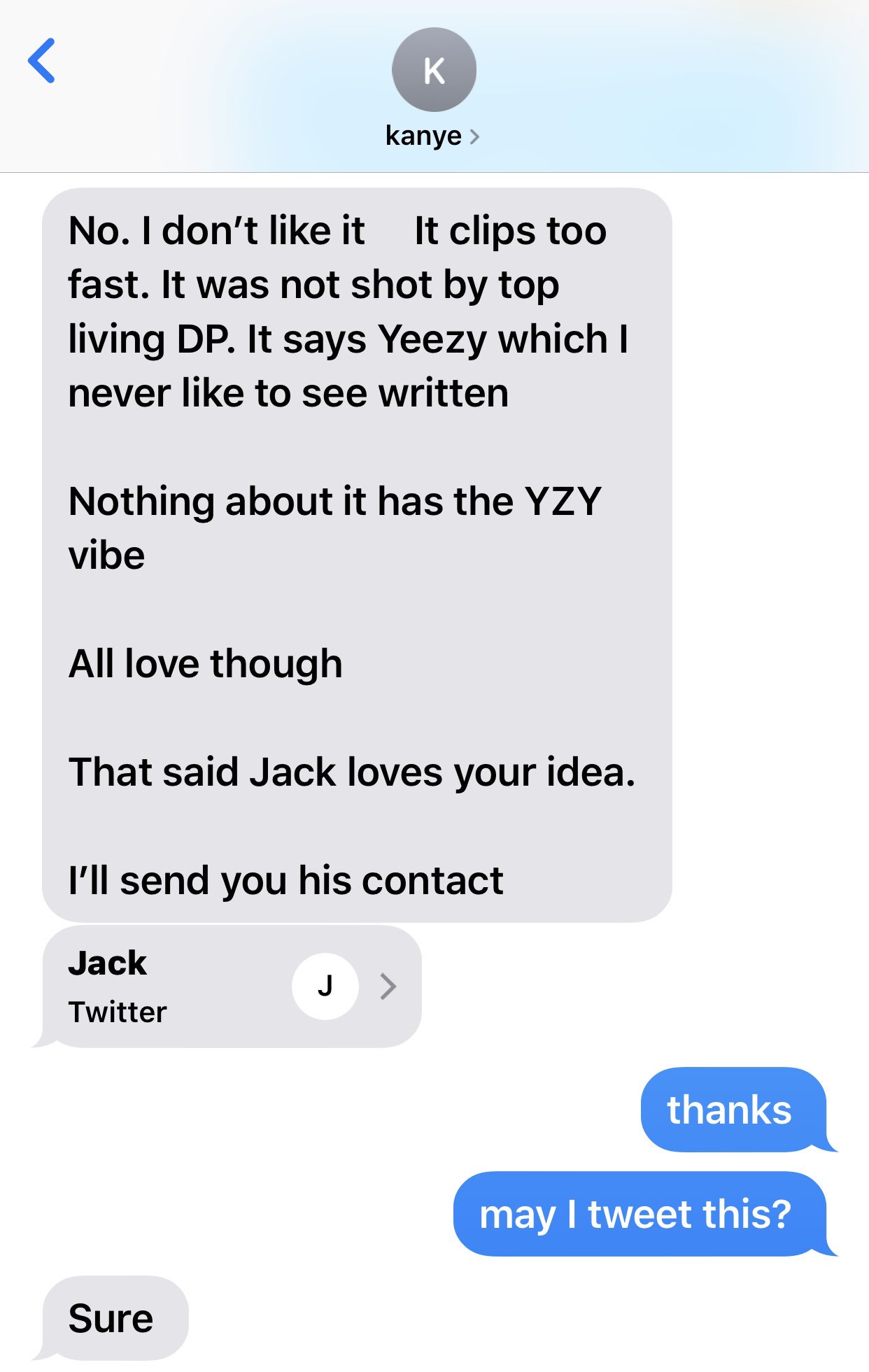 Screenshot of a recent conversation between Jason and Kanye.
Jason M. Peterson on his different activities
If you had to choose between creating campaigns for brands and shooting photographies, what would you do?
« I don't have to choose. I do both. This is why Havas is THE best creative agency to work for, they don't limit my creativity. »
How do you manage being Havas USA's CCO and at the same time a recognized photographer?
« By never sleeping. I mean it in a physical way but also in a cultural sense: I never stop. I'm always making and creating, always searching, always listening music, going out… »
« I am not stopping ever. »
« I also raise 2 children, collect records, work out every day, make my own coffee, I am a good chef as well… I just don't stop. I work 24 hours a day and I am always on. I feel like there is not enough time to innovate and change this industry, so I'm so excited I can't sleep. »
Our interview in 2 minutes, shot and edited by Sup de Pub.
Have you ever photographed by yourself a campaign you created at Havas ?
« You know, I tend to not put myself up for shooting my own campaigns. But I shoot a lot of campaigns for other agencies and clients. At Havas they say it's funny and that's cool. By the way Yannick Bolloré is the best CEO in advertising. He's not anything like Sir Martin Sorrell! »
Why did you came at the 2018 Cannes Lions ?
« I am speaking with Vic Mensa, one of my favorite artists, on what brands can learn from hip hop. I know Vic because I shot a photo of him at Lolapalooza 3 years ago, it trended on Twitter and I was introduced to him because he liked the photo. Since then we've done a few projects together, including some work for Sprite. »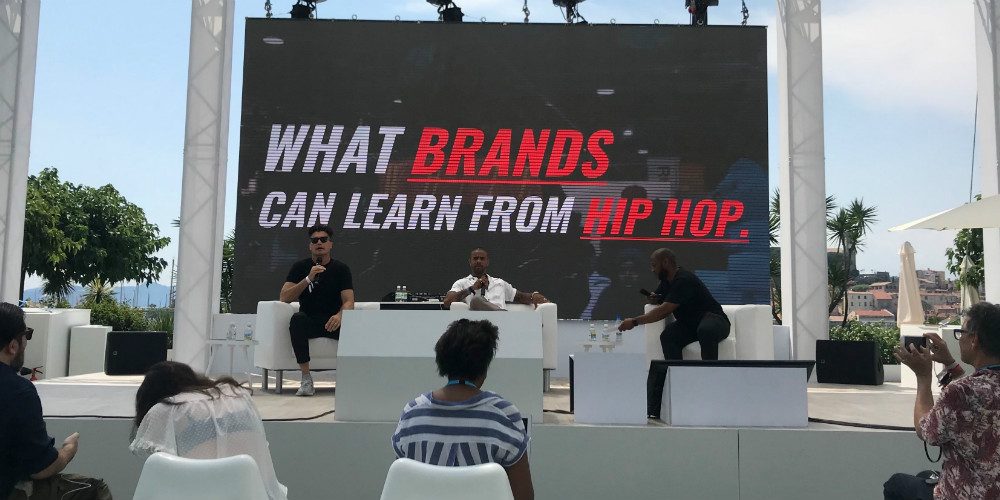 « Bill Bernbach is dead and we still work with the same model?! Let's move from « creatives » to « creators »! » Jason Peterson, CCO Havas USA. #CannesLions pic.twitter.com/abFhb5QRmz

— Matthieu Etienne (@LLLLITL) June 21, 2018
What do you think of the festival's evolution?
« The Cannes Lions is the only award show out of the US we enter, our goal is to be relevant in culture so our focus is really on being recognized in the leading age of culture which will include High Snobiety, Hype Beast, Complex.. But Cannes is also an important place to be recognized. »
« To me the Cannes Lions are the Academy Awards of advertising. »
« One of my favorite campaigns we did this year was for Kmart, they came to us and they said they wanted to do a fashion back to school campaign where mums showed to teenagers how cool they are… I told them to take their budget back from the big fashion photographer they wanted and I asked for $5k to buy Supreme tshirts and sell them for 4 dollars. It went through the roof and trended, and know these shirts are reselling on eBay for $2k… »
Are you hiring these days ?
« We are hiring every single day. But we are not a traditional agency when it comes to hiring.
« We don't hire creatives, we hire creators. »
« So if you don't have a camera, of you don't have a drone, if you don't have an amazing idea you can do by yourself, you probably won't get a job with us. »
Thanks to Jason for this interview and let's hope we will have more leaders like him in the years to come! 
More interviews: My 10 video interviews at the 2018 Cannes Lions