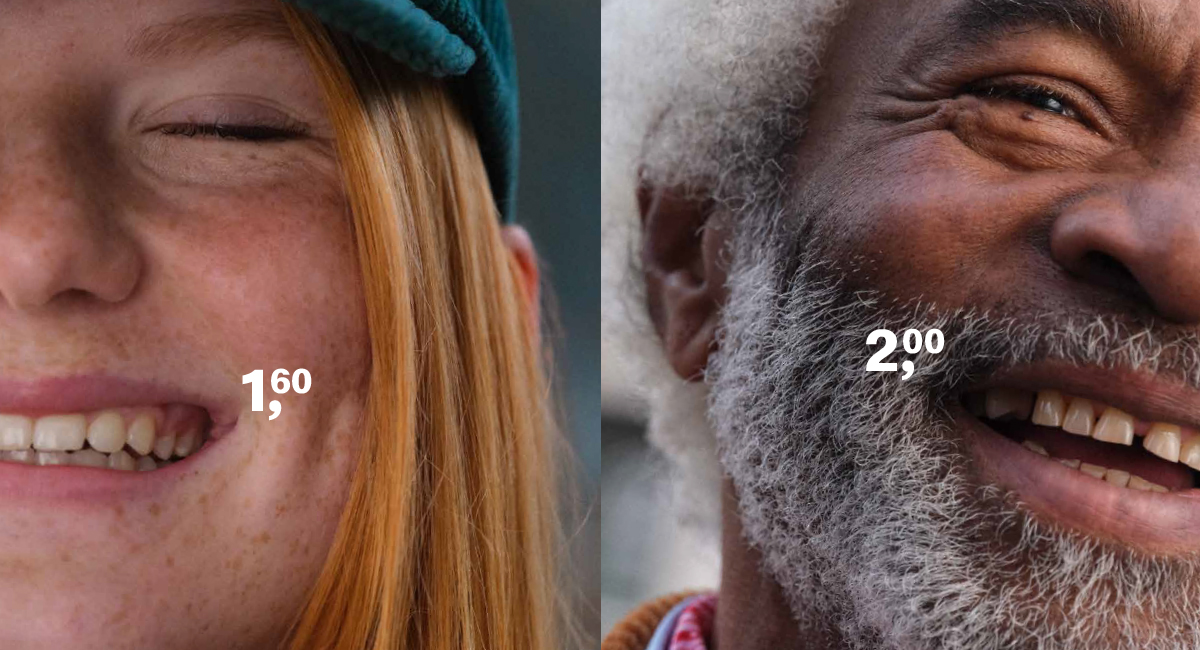 Less burgers.

More humans.
« 1,60 », « 1,95 », « 2,00 », « 3,75 », « 3,95 »… These are the (very!) minimalistic taglines that one can read through McDonald's latest « value campaign », next to its iconic 'M' golden arches. The collection of 7 print ads (see them all below) aims to put a smile on everyone's face, especially when thinking about its burgers, fries, sundaes… All available for a small budget. 
« We didn't want a standard value campaign with products. We were looking for a way to link value to brand feeling. We do this by showing the effect our affordable range has on people. We are aware that we are asking something from the viewer, but for us that is the strength of this campaign and the approach to the total media mix that we have chosen. » Karin van Prooijen, Marketing Manager Media & Campaigns at McDonald's Netherlands.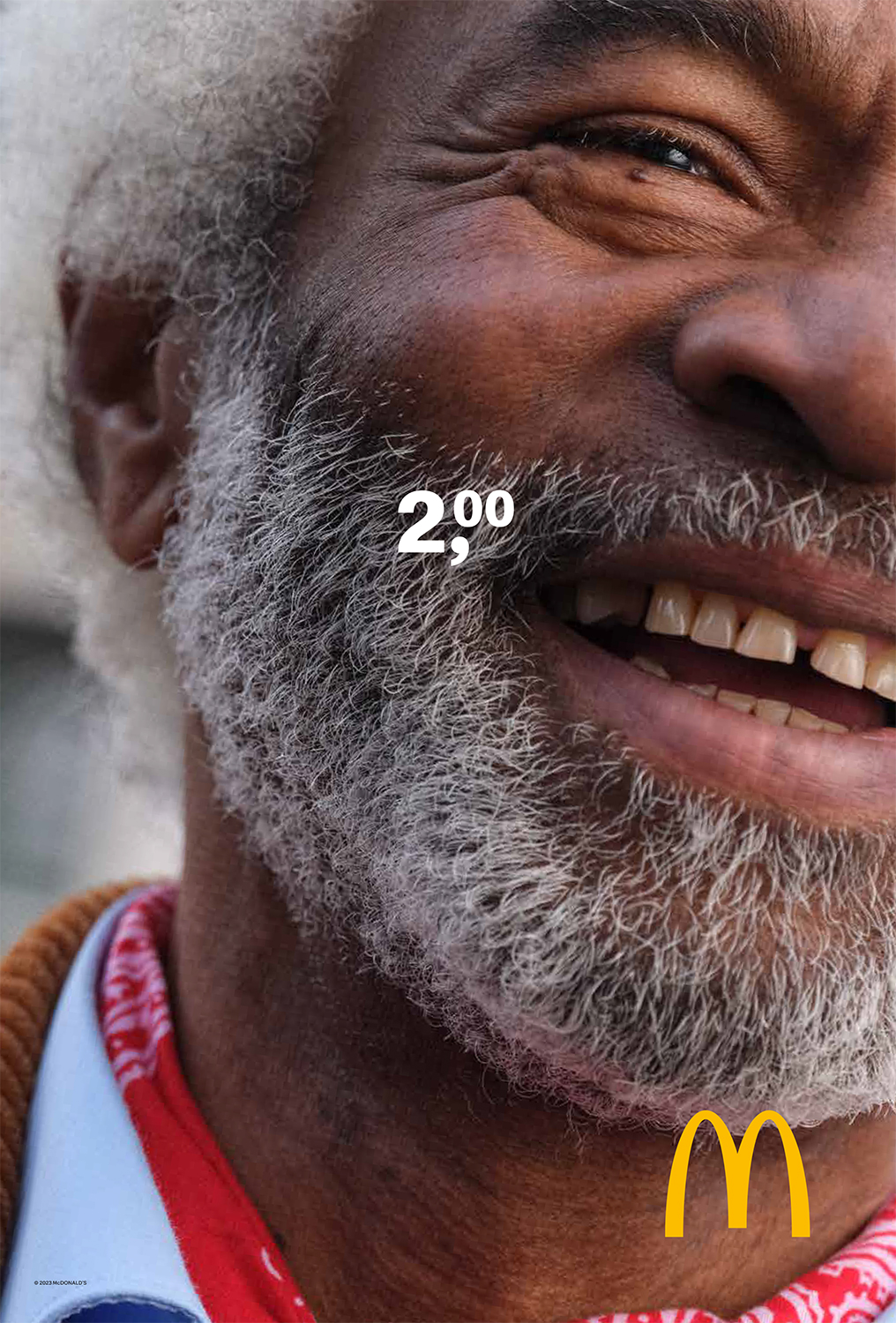 « Prices that make you happy. »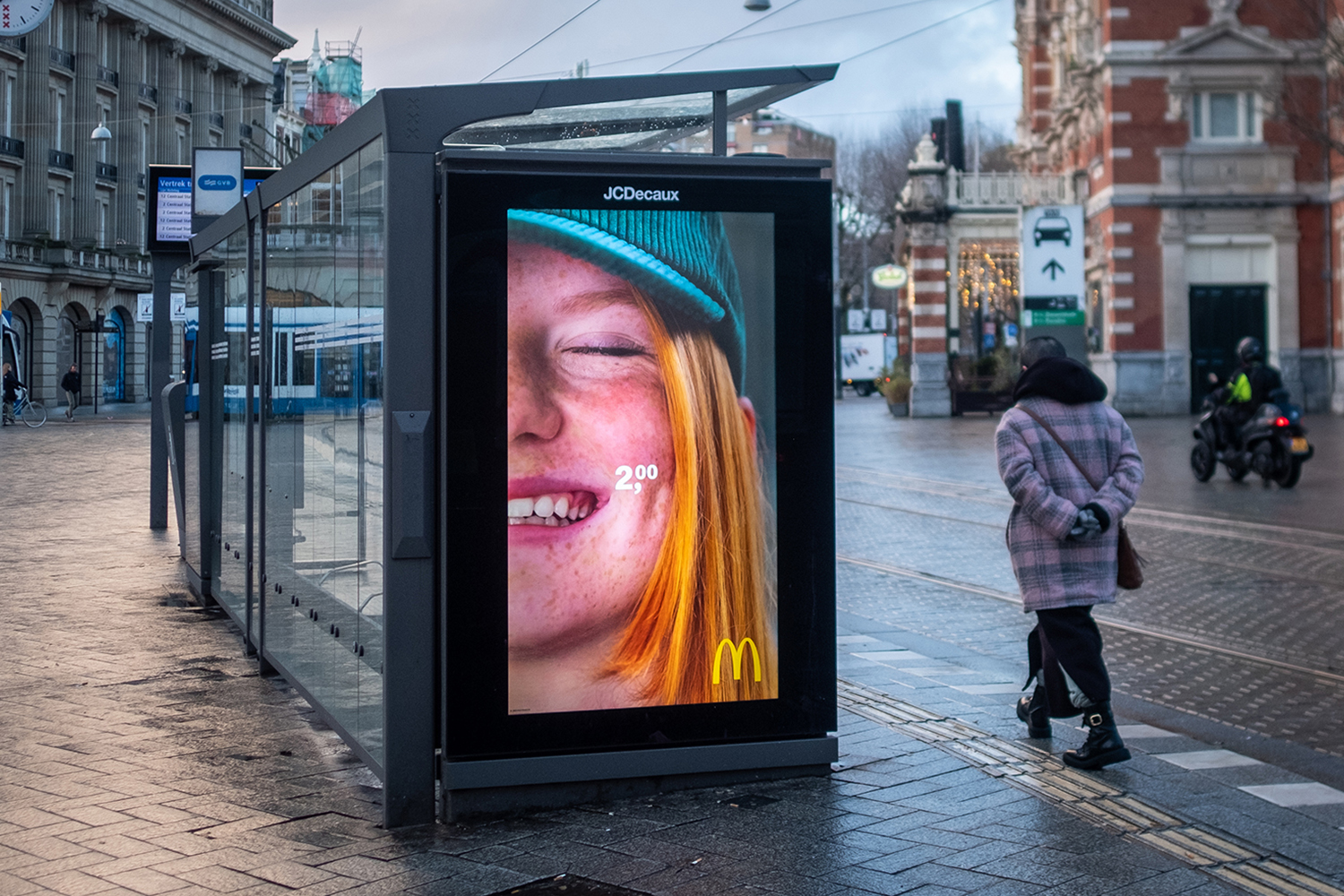 « McDonald's understands outdoor like no other. Look at the effect that the poles with the yellow 'M' next to the highway have on people. We have tried to capture the smile that appears in this execution by linking it to the price. That image turned out to be so strong that we no longer needed a product or explanation. » Dennis Baars, Creative Director at TBWA\ Neboko.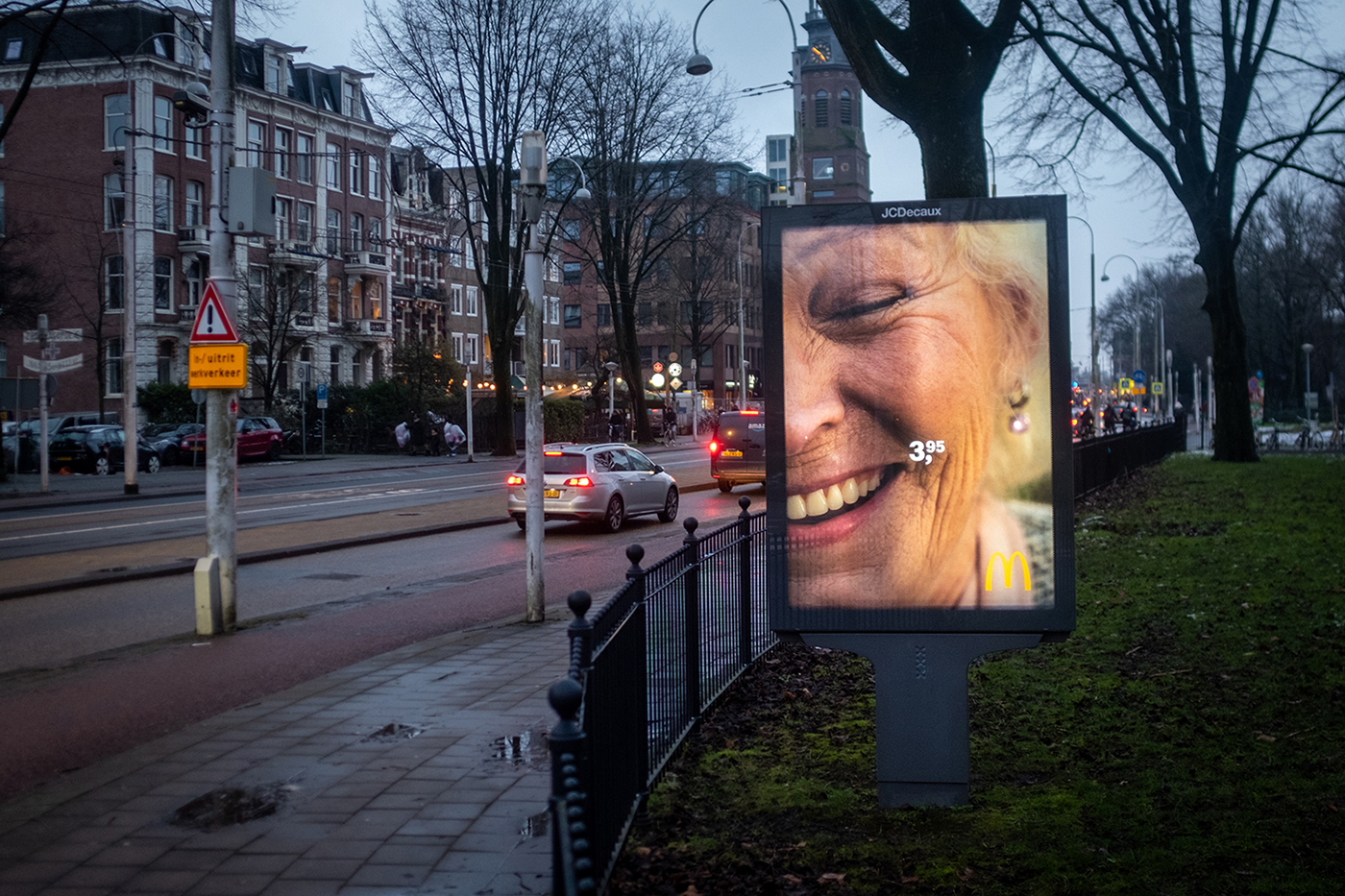 McDonald's products are so popular and iconic the brand doesn't need to show them anymore. 
From this week it's visible across the Netherlands over multiple outdoor formats (including the spectacular one below which is located in Rotterdam!), there will also be a follow-up in TV, online, radio, and even in the McDonald's App.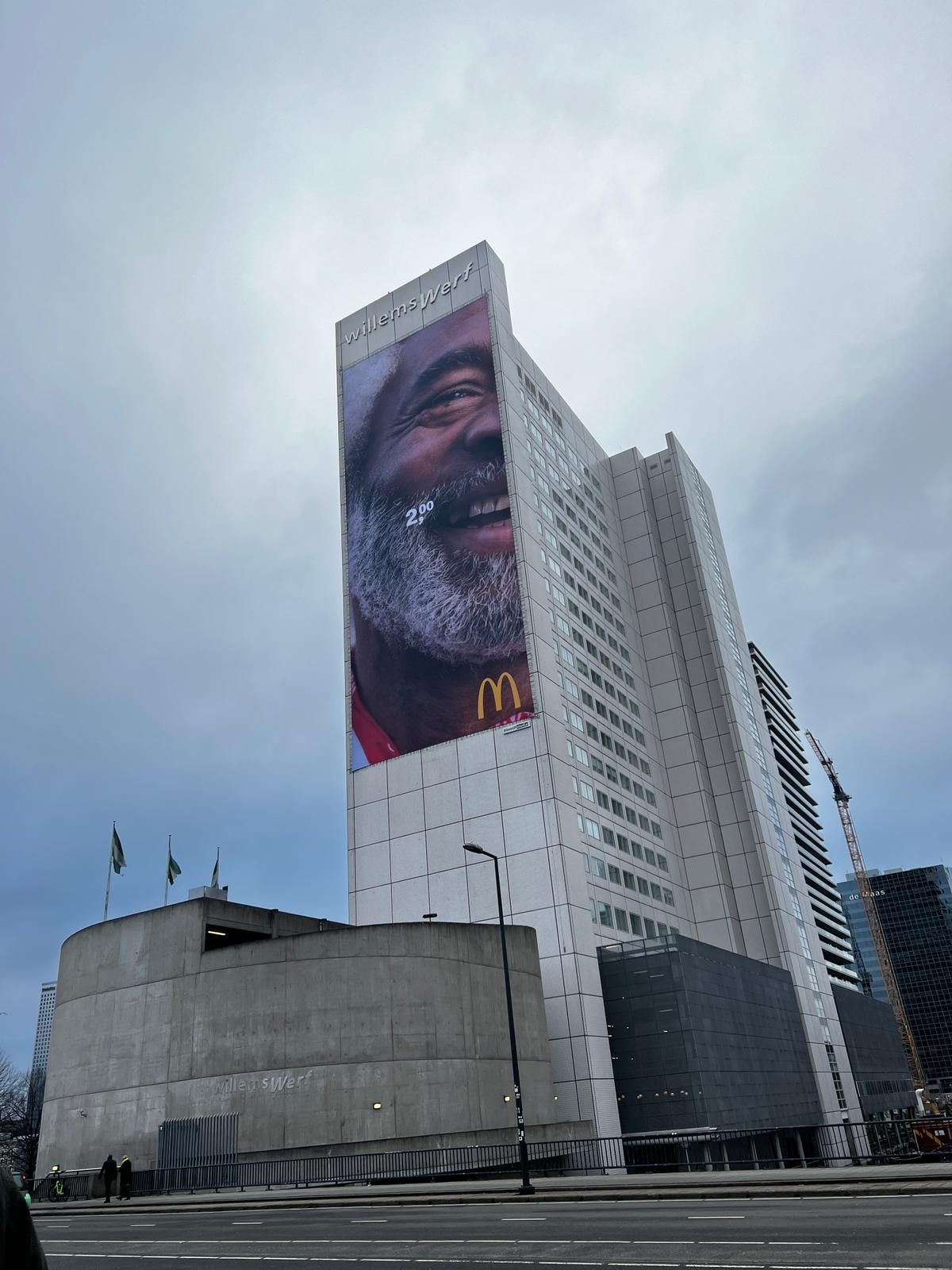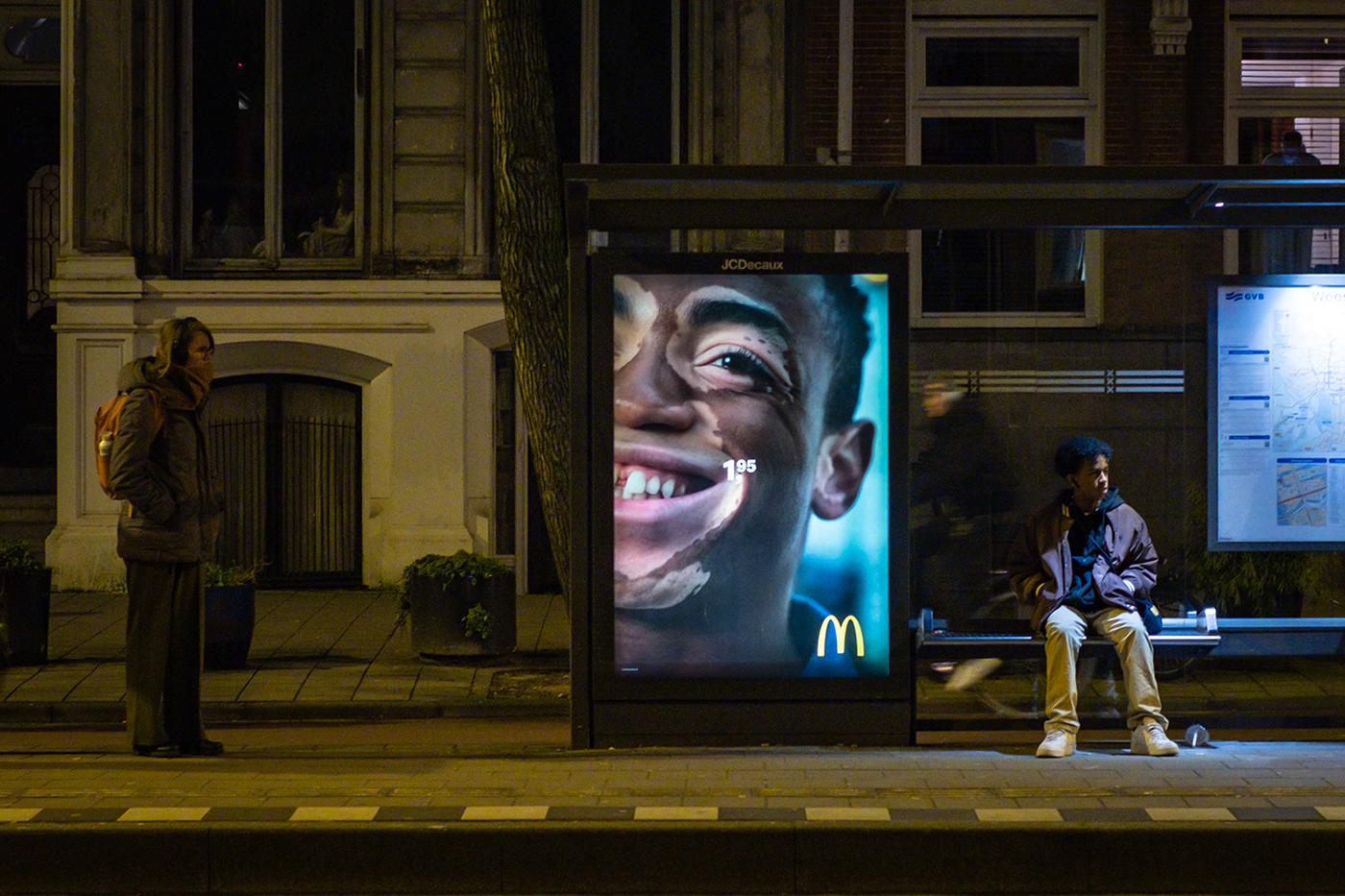 Minimalism in McDonald's campaigns is nothing new
Through highway signs, packaging, animated films, illustrated print ads… To the fast food giant « less is (clearly) more ». The recent film below from McDonald's UK (by Leo Burnett London) confirms this strategic angle shining a light on people and their emotions, rather than on the food: it's also speechless, focused on people's face reactions, and doesn't feature any burger or fries…
Credits of the McDonald's « Prices That Make You Happy » campaign 
Client: McDonald's Netherlands. Creative Agencies: TBWA\Neboko and TBWA\X. Media Agency: OMD. Production Company: Czar. Director: Sophie Dros. Photography: Maxime Cardol.