Tags
Articles sur "CHEP Network"
Flipvertising managed to resonate with ad-sceptical millennials and Gen Z. To launch the new Samsung Galaxy Z Flip4, CHEP used an innovative approach to...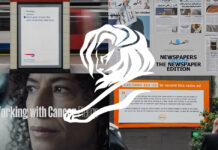 The most creative campaigns of the year.  Out of the 26,992 entries submitted this year (up 6% from 2022!), you will find below the only...