Tags
Articles sur "Mojo Supermarket"
Girls Who Code create "DojaCode" in collaboration with Doja Cat: an interactive music video experience for the rapper's hit single called "Woman". The global...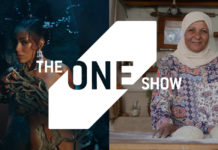 Le festival des crayons métallisés. Quelques jours après les ADC 2022, l'autre festival publicitaire de la "Creative Week" organisée par le One Club for Creativity,...