Tags
Articles sur "Uber Eats"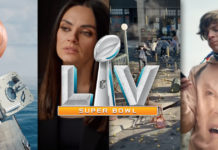 The trickiest Super Bowl ever.  Following a Holiday season full of unusual Christmas ads, the Super Bowl 2021 is also impacted by the pandemic. This...
L'application qui connecte des conducteurs et des passagers s'offre une campagne proche des français. Découvrez aujourd'hui sur LLLLITL la toute première campagne de communication d'Uber :...