Prehistoric meat doesn't sound all that appetising, but it certainly is attention-grabbing. And that's why Australian cultured meat startup Vow decided to turn the mammoth into a meatball.
This audacious PR campaign pushes the boundaries of what is scientifically possible, exactly the type of limit-testing creativity that deserves to be celebrated. To cook up the meatball, scientists recreated the DNA of the extinct creature, filling any gaps with fragments of DNA from the African elephant.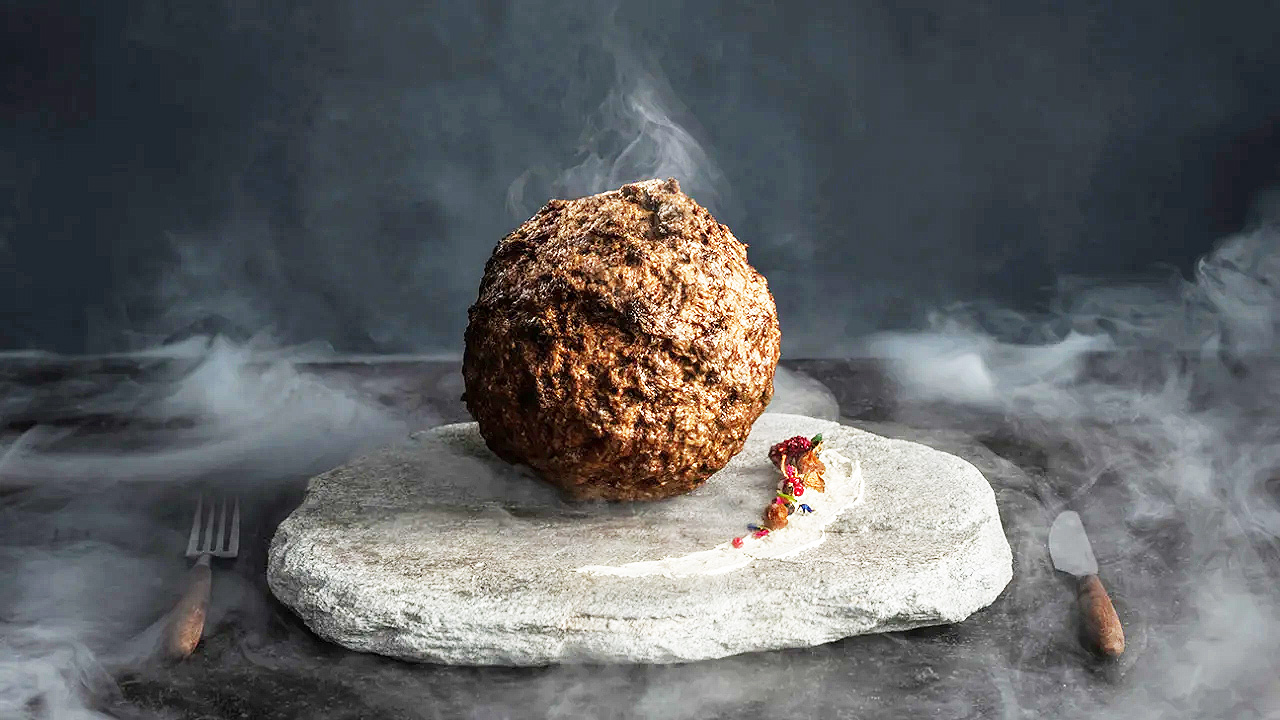 This proved how Vow's products (grown from the cells of animals) are wildly different from plant-based meat alternatives like Impossible or Beyond Meat (a common misconception). While people couldn't sample the Mammoth Meatball (for fear of uh, death), it acted as a product demo by concretising a complex scientific process. « Very few consumers know what cultured meat actually is » said James Ryall, Vow's chief scientific officer. « Getting a story about cultured meat into mainstream media is difficult, so we knew we needed to do something outrageous. »
According to the agency, it worked. The story was picked up by 3,400 outlets, allowing Vow's rallying cry, « Let's eat ourselves out of extinction », to echo across the world.
Awards
Cannes Lions 2023
Shortlisted in the Innovation category
Credits
Brand: Vow. Founder: Tim Noakesmith. Product Manager: Sarah Ellice-Flint. Marketing Specialist: Sarah Separovich. Agency / Creative: Wunderman Thompson Benelux. Chief Creative Officer: Bas Korsten. Chief Creative Officer: Sandra Bold. Creative: Jasper Korpershoek. Creative: Bas Korsten. Creative: Marius Gottlieb. Copywriter: Jasper Korpershoek. Copywriter: Bas Korsten. Art Director: Tunchan Kalkan. Account Lead: Dorien Van Antwerpen. Account Manager: Sarah Savoir. Production: Wefilm. Chief Executive Officer: Bas Welling. Director: Juliette Stevens. Creative: Marius Gottlieb. 1st Ad: Fabian Van Der Hulst. Executive Producer: Beau Van Assem. Producer: Ellis Thomas. Director Of Photography: Zeeger Verschuren. 2nd Ac: Keith Tedesco. Gaffer: Thomas Jeninga. Set Designer: Rivka Koops. Production Assistant: Tijn Lodder. Camera Operator: Luc Roes. Production: Wunderman Thompson Sydney. Head Of Production: Alistair Pratten. Producer: Siobhan Crowley. 2nd Ad: John Mcgovarin. Director Of Photography: Courtney Jones. Camera Operator: Macs Finaly. Chief Creative Officer: Joao Braga. Music / Sound: Amp.Amsterdam, The Sonic Branding Company. Composer: Bertus Pelser. Sound Engineer: Martin Snel. Post Production / VFX: Ambassadors. Executive Creative Director: Justin Blyth. Head Of Production: Michelle Kruger. Producer: Sophie Van Kooten. Animation: Stefano Paron. Animation: Ilaria Di Sevo. Colourist: Amy Besate. 3D Supervisor: Ralph Meijer. 3D Supervisor: Nick Groenveld.. 3D Artist: Sjoerd De Greef. 3D Artist: Chris Klinkhamer.. 3D Artist: Puck Van Vlietv 3D Animation: Oscar Guagnelli. VFX Artist: Sil Bulterman, Jeroen Baars. PR: BCW NYC.